[archives] Crossroads – Together for international justice (2013-2016)
Locations: The project covers Burundi, Colombia, Guatemala, Nepal, Uganda and DR Congo
Team: The international justice teams of the 3 partners in the 6 countries concerned, the Head of Mission and the Expert in the ASF headquarters
Partners: ASF Canada, Informal Sector Service Center (INSEC, Nepal)
Budget: € 1.900.000
Funding: European Union, MacArthur Foundation
Duration: 30 months (22/10/2013 – 21/04/2016)
Background
The overall aim of the Intersections project is to contribute to the full implementation of the principles of the Rome Statute, by improving access to justice in DR Congo, Uganda, Burundi, Nepal, Guatemala and Colombia. The Rome Statute was adopted by 120 countries in 1998 and established the International Criminal Court (ICC), the first permanent international court prosecuting individuals accused of war crimes, genocide and crimes against humanity.
In particular, through this transnational project, ASF is seeking to enforce the principle of complementarity which is enshrined in this treaty. Indeed, the ICC has a secondary role in relation to national courts in the prosecution of crimes within its jurisdiction. The Intersections project emphasises the essential role of national courts in the 6 countries which it covers.
The project is aimed not only at improving national jurisdictions and facilitating the exercise of the rights enshrined in the Rome Statute, but also at supporting access to justice for the most vulnerable, both for victims and for those accused of international crimes, before national courts and tribunals and in compliance with the rule of law.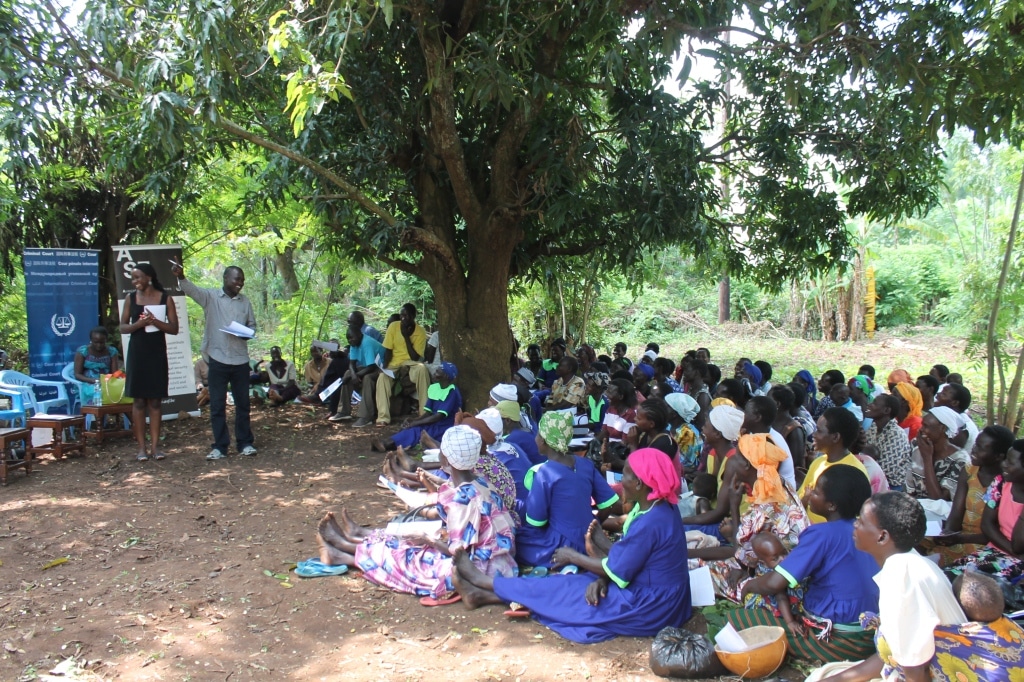 Project activities
The approach of this project, which is aiming to be holistic and rights-based, takes into account the full judicial cycle, from the investigation phase to enforcement of the law.
Planned activities include:
Advocacy for the ratification of the Rome Statute (in the case of Nepal only) or for the adoption of implementing legislation in cooperation with the ICC
Technical assistance
Advocating structural reforms in judicial systems
Awareness-raising
Representation and legal assistance
Trial monitoring
Capacity-building (for lawyers, civil society and students)
The activities are adapted to take account of the realities in each country. They are defined according to criteria such as the effective implementation of the ratification of the Rome Statute, the existence of a judicial system allowing victims to take part in criminal proceedings as well as the existence of a solid basis for proving that crimes committed constitute crimes as described in the Rome Statute.
The beneficiaries of the project are the victims of serious crimes, particularly women, but also stakeholders in civil society, legal associations and those involved in national judicial systems as well as the ICC.