[archives] Support and protection for human rights defenders (2011-2015)
Locations: The project is coordinated from Arusha (Tanzania). It covers Burundi, Kenya, Uganda, DR Congo and Rwanda.
Partner: East Africa Law Society (EALS)
Budget: € 1.538.000
Funding: European Union
Duration: 01/11/2011 – 30/06/2015
Background
Human Rights Defenders (HRDs) are ordinary people taking extraordinary risks. Whether they are members of civil society organisations, community leaders, paralegals, social workers, media workers, volunteers or lawyers, HRDs share one common objective: they act, individually or with others, to promote and/or protect human rights.
While efforts towards greater democratisation have been made in Central and East Africa, HRDs are regularly faced with attempts to obstruct their involvement: physical threats, administrative or judicial harassment, criminalisation of their activities, and sometimes violent crimes (assault and battery, torture, killings, etc.).
Avocats Sans Frontières and the East Africa Law Society have decided to join forces in a project dedicated to offering support and protection for HRDs in East Africa and in the Great Lakes region (the Regions).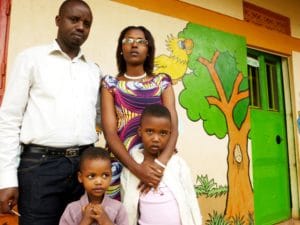 Activities
Legal assistance for HRDs in need
A pool of 42 lawyers from the regions committed to human rights for all is being trained to provide legal assistance for HRDs. In order to ensure the provision of quality legal and/or judicial services to HRDs, these lawyers have undertaken several training sessions. Their mission:
Assistance for HRDs at all stages of judicial cases, at national, regional or international levels;
Representation for HRDs in the event of criminal charges or if they are the victims of crimes;
Dialogue, negotiation and mediation with stakeholders involved in HRD protection issues;
Submission of amicus curiae briefs to provide expert opinions on the extent of HRDs legal protection frameworks;
Trial observations, to witness, analyse and collect evidence on the administration of justice in cases involving HRDs ;
Etc.
Direct assistance for HRDs in need
In situations where HRDs are subjected to immediate and ascertained threats or risks, actions are designed to reduce their vulnerability.
Measures designed to ensure and increase their physical security (securing their homes, relocation, medical and psychological care, training in how to manage risks, etc.);
Financial and material assistance;
Providing means of communication to prevent them being isolated;
Etc.
Contribution to the development of regional protection frameworks
Advocacy at both regional and national level for the development of a legal framework which will ensure specific protection for HRDs, and for the fostering of good practices in public institutions in order to promote respect for the work of HRDs.
Creation of a regional protection funding mechanism
A key component of the project is to create a regional dynamic among HRDs, lawyers, protection organisations, networks and institutions, donors and other stakeholders in establishing a funding mechanism designed to provide long-term and comprehensive responses to HRDs legal protection (the Human Rights Defenders Protection Fund).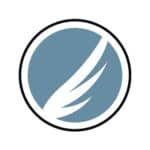 See also: the website of the Fund – the Fund on Facebook – the Fund on Twitter