27 January 2012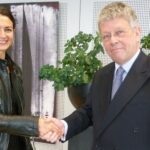 Solicitor General Mr Grootjans recently handed over a cheque for 20,000 Euros to Avocats Sans Frontières President Hafida Talhaoui. This donation concretises the valuable support which the lawyers of Antwerp have given to ASF for almost ten years.
[...]
---
---
23 January 2012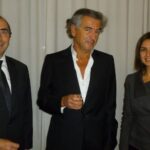 On the twentieth anniversary of Avocats Sans Frontières, the French-speaking Bar association of Brussels paid tribute to the NGO founded in Belgium.
[...]
---
---
20 January 2012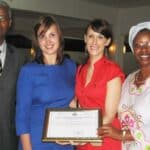 The Bar, on the day of its 62nd anniversary, has awarded Avocats Sans Frontières (ASF) an "honorary diploma". This distinction recognises the work that ASF has been carrying out for more than 10 years towards improving access to justice for those most vulnerable in Burundi.
[...]
---
---
12 January 2012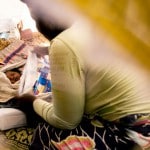 Avocats Sans Frontières (ASF) is concerned about the surge of violence that is affecting the civilian population in the eastern part of the Democratic Republic of Congo (DRC).
[...]
---
---
---
---