21 December 2012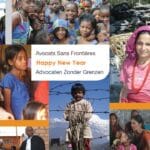 Would the lawyers who founded Avocats Sans Frontières in 1992 have foreseen that this organisation would today be internationally recognised for its expertise in the field of access to justice?
Thanks to you, ASF turned 20 this past year, having celebrated two decades of active commitment for human rights. We are grateful to those of you who have provided us with your longstanding support and those of you who have more recently taken interest in us.
[...]
---
---
18 December 2012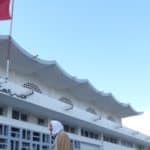 Kasserine – Two years after the events that unravelled with the Tunisian revolution, transitional justice is a work in progress. The stakes are enormous: how can citizens learn to trust the justice system? To identify the necessary reforms, the "Réseau d'Observation de la Justice tunisienne en transition, (ROJ)" (The Observation Network of Transitional Tunisian Justice), supported by Avocats sans Frontières (ASF) is launching a recruitment campaign in different regions of the country.
[...]
---
---
11 December 2012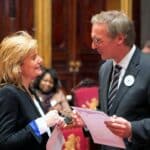 This December 10th, Mrs. Anne Monseu, former board member and still active member of Avocats Sans Frontières, received the title of "PeaceWoman" in the Senate in the presence of Queen Paola.
[...]
---
---
---
---