22 October 2013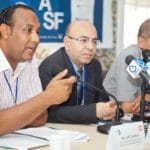 The Observation Network of Tunisian Justice (ROJ) calls for reforms of the justice system and revisions in judicial practices in order to guarantee fair trials for the Tunisian population. Through its recommendations, the ROJ, created by ASF and its partners, aims to contribute towards creating a judicial system capable of guaranteeing the rights and freedoms for all.
[...]
---
---
18 October 2013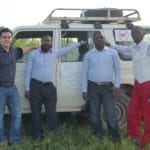 Bunia – Martin Causin coordinates the ASF Bunia office in the DR Congo. Along with his team he provides support to access to justice projects. He tells us about the commitment of Congolese victims, lawyers and judges in fighting international crimes.
[...]
---
---
Brussels – Ensuring justice means ensuring sustainability. That is the reason why Avocats Sans Frontières also reaches out to people who save up their money at banks committed to sustainable development, like Triodos Bank. Therefore, at the invitation of this bank, ASF took part at the annual Triodos Day, in Brussels, and took this opportunity to share its message of sustainable justice with savers and clients.
[...]
---
---
3 October 2013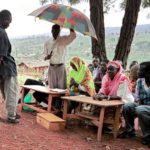 For countries emerging from armed conflict or liberated from an authoritarian regime, transitional justice is crucial to achieving reconciliation among former "enemies". Exchanging experiences in this domain is important. Therefore, ASF gathered lawyers and experts from 7 African countries to discuss this indispensable step towards lasting peace.
[...]
---
---
---
publications
21 October 2013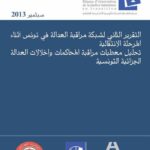 ---
---
21 October 2013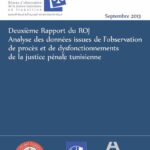 ---
---
---