19 May 2015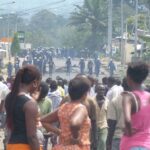 While the situation remains tense in Burundi, Burundian lawyers are pressing ahead with an active campaign to provide legal assistance. Mr Salvator Kiyuku, president of the bar association at Bujumbura Court of Appeal, explains the background to this operation initiated by the bar association and supported by ASF.
[...]
---
---
15 May 2015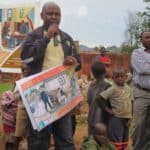 Lubero, DR Congo – Registration of births – and marriages – is vital for the establishment of citizens' rights. This is the message that was shared by ASF and its partners with more than 6,000 people living in Lubero, North Kivu.
[...]
---
---
13 May 2015
ASF and a dozen other international non-governmental organisations for the defence of human rights raise the alarm about the risks associated with the passing of a security bill. The bill before the Tunisian parliament concerns state secrets and the "denigration" of the security forces. Some of its provisions pose a threat to freedom of expression. ASF is calling for this bill to be brought into line with international standards and the Tunisian Constitution.
[...]
---
---
---
---