26 June 2015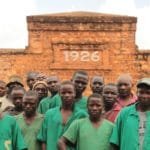 Brussels – On the International Day in Support of Victims of Torture, Avocats Sans Frontières (ASF) recalls that countless people are also victims of inhuman and degrading treatment. These practices often arise from appalling detention conditions in many countries in a post-conflict situation or in transition. ASF is calling for a reduction in the use of detention.
[...]
---
---
16 June 2015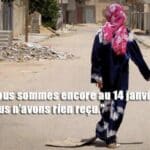 Tunis – Today, with the support of ASF, the Tunisian Forum for Economic and Social Rights is filing a "victim region" submission to the Truth and Dignity Commission. This file intends to establish "victim region" status for the Kasserine governorate.
[...]
---
---
12 June 2015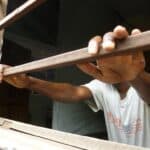 The African Great Lakes Human Rights Defenders Protection Fund is finally official! This innovative financial mechanism, the first of its kind in the region, was championed by ASF, the East Africa Law Society and regional partners. It has been designed to protect the rights and freedoms of Human Rights Defenders in the Great Lakes region of Africa.
[...]
---
---
8 June 2015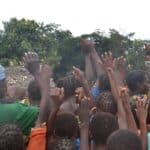 Kinshasa, DR Congo – ASF welcomes the start of the trial concerning the attack on the village of Yalisika carried out in 2011. However, ASF is concerned that the perpetrators identified during the investigations have not yet been brought to trial, and recalls the importance of establishing the responsibility of all those involved in committing these crimes.
[...]
---
---
---
publications
19 June 2015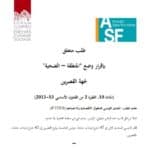 ---
---
18 June 2015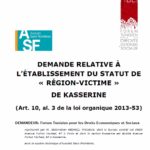 ---
---
16 June 2015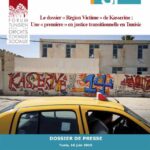 ---
---
---