24 December 2015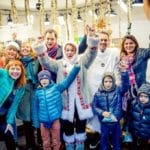 On 24 December, ASF received a donation of €50,000 from the Belgian Development Cooperation. The Deputy Prime Minister and Belgian Minister for Development Aid, Alexander De Croo, personally presented a cheque to ASF as part of the solidarity event "Music for Life". This donation provides valuable aid at a time when NGOs are finding it increasingly difficult to access development aid funds.
[...]
---
---
15 December 2015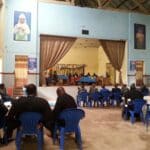 On 14 December 2015, Mbandaka Military Court sentenced Chief Commissioner Jean-Jacques Koyo, one other police officer and three servicemen on charges of crimes against humanity for the atrocities committed in 2011 against the people of Bosanga, in the village of Yalisika (Equateur province). Avocats Sans Frontières (ASF) regrets that the Congolese judiciary did not take this opportunity to reassert its commitment to protecting populations affected by serious violations in connection with the exploitation of natural resources.
[...]
---
---
9 December 2015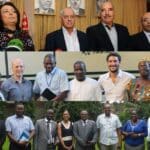 On Human Rights Day, ASF pays tribute to civil society organisations (CSOs) committed to the defence of human rights. These partners of ASF such as human rights associations and bar associations work to make justice accessible to everyone, including the most vulnerable groups of people. Whether in Burundi, Tunisia or Chad, where their working conditions are sometimes difficult, these CSOs are on the front line when it comes to promoting fundamental rights.
[...]
---
---
7 December 2015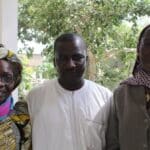 Despite justice reforms undertaken in recent years, the population of Chad still encounters numerous obstacles when trying to obtain access to justice. Given this situation, civil society organisations (CSOs) are taking action and providing legal advice and assistance: ASF is supporting three of these CSOs in their efforts to protect human rights.
[...]
---
---
---
publications
31 December 2015
---
---
23 December 2015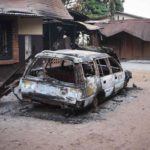 ---
---
---