Today, ASF received an exceptional donation of €50,000 from the Belgian Development Cooperation. The Belgian Minister of Development Cooperation, Alexander De Croo, personally presented a cheque to ASF as part of the solidarity event "Music for Life".
[...]
---
---
18 December 2017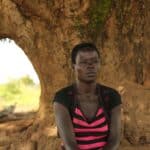 Last week at the Sixteenth Session of the Assembly of States Parties to the Rome Statute, ASF and REDRESS co-organised a parallel event on the legal representation of victims before the International Criminal Court, the International Crimes Division in Uganda, and the Special Criminal Court in the Central African Republic.
[...]
---
---
7 December 2017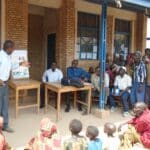 After several months of preparation, the official launch of the "Menya Utunganirwe" ("Know and Assert Your Rights") project took place last week in Bujumbura. ASF, the bar associations of Bujumbura and Gitega, and two civil society organisations, came together with a shared objective: bringing people closer to justice, by facilitating access to justice through local mechanisms which respond to their concerns and address their needs.
[...]
---
---
---
publications
20 December 2017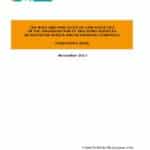 ---
---
---