Egypt
21 September 2016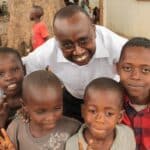 If access to justice is to be sustainable, the capacity of international actors such as ASF should also be sustainable. In essence that is the message from ASF Executive Director, Francesca Boniotti, on the occasion of the publication of the NGO's 2015 Annual Report.
[...]
---
---
11 May 2016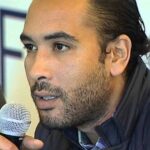 ASF and the International Association of Young Lawyers are deeply concerned about the detention of human rights lawyer Malek Adly in Cairo, since his arrest last week. Both organisations call for the respect of the freedom of the legal profession in Egypt. Mr. Adly is a prominent human rights lawyer and director of Lawyers Network at the Egyptian Centre for Economic and Social Rights.
[...]
---
---
31 August 2015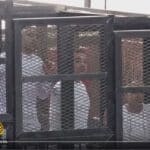 Cairo/Brussels – Al Jazeera English journalists Mohamed Fahmy, Peter Greste and Baher Mohamed, as well and three co-defendants, were found guilty for not being registered as journalists, publishing false news, and having operated from a Cairo hotel without a licence, among other charges. Having jointly observed the entire trial, the Egyptian Commission for Rights and Freedom and ASF deplore this ruling which is a new defeat for freedom of expression in Egypt.
[...]
---
---
---
publications
11 May 2022
---
---
30 April 2022
---
---
30 April 2022
---
---
---