Kenya
12 June 2015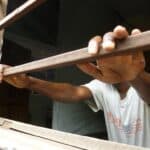 The African Great Lakes Human Rights Defenders Protection Fund is finally official! This innovative financial mechanism, the first of its kind in the region, was championed by ASF, the East Africa Law Society and regional partners. It has been designed to protect the rights and freedoms of Human Rights Defenders in the Great Lakes region of Africa.
[...]
---
---
3 October 2013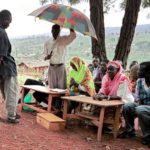 For countries emerging from armed conflict or liberated from an authoritarian regime, transitional justice is crucial to achieving reconciliation among former "enemies". Exchanging experiences in this domain is important. Therefore, ASF gathered lawyers and experts from 7 African countries to discuss this indispensable step towards lasting peace.
[...]
---
---
24 July 2013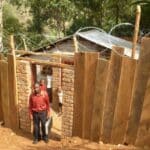 Whether they are members of civil society organizations, lawyers or media professionals, human rights defenders have a common objective: promote and protect human rights. They are often confronted with attempts to limit their work such as threats, harassment, and sometimes torture or even murder. That is why ASF and the East Africa Law Society are implementing actions of support and protection for HRDs in five African countries.
[...]
---
---
15 June 2012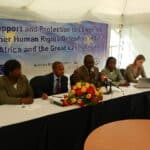 Nairobi, Kenya – Lawyers and other human rights defenders (HRDs) are often directly targeted when they speak out against local authorities who are at times responsible for human rights violations.
[...]
---
---
---
publications
11 May 2022
---
---
30 April 2022
---
---
30 April 2022
---
---
---