Study/Report
13 October 2020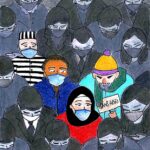 Avocats Sans Frontières publishes a study on the indirectly discriminatory impact of Belgian emergency policies on certain categories of the population, particularly vulnerable ones. The analysis, carried out as part of the project 'Covid-19 Monitoring and Rule of Law', relies on observation activities, as well as a set of interviews conducted by ASF in June and July 2020.
[...]
---
---
24 July 2020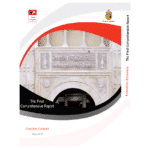 On July 24th 2020, the Truth and Dignity Commission's (IVD) final report has finally been published in a special issue of the Official Gazette of the Tunisian Republic. This report concludes the Commission's work, which included the hearings of nearly 62.000 victims, the transfer of 204 cases to specialized criminal chambers in charge of prosecuting the perpetrators of human rights' violations and economic crimes.
[...]
---
---
29 July 2019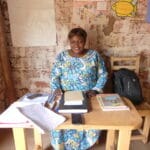 Access to justice is a serious problem in the Central African Republic. That is the key finding in a study Avocats sans Frontières has just published. Analysis of the situation on the ground has revealed difficulties in access to lawyers and to a state justice system of adequate quality. Those are the reasons why citizens avoid the formal state system, and instead, turn to local chiefs, religious leaders, non governmental organisations and others. ASF recommends that development agencies draft and implement robust strategies to achieve sustainable improvements. And for them to be successful, these strategies must include all the actors involved, both formal and informal.
[...]
---
---
---
publications
20 June 2022
Sorry, this entry is only available in French.
[...]
---
---
17 June 2022
---
---
16 June 2022
Projet ProMiTAD | Protection des personnes migrantes en situation de vulnérabilité en Tunisie LIGNES DIRECTRICES A L'INTENTION DES DEMANDEURS  Appel à proposition de projets Appui aux acteurs de la migration en Tunisie Appel d'offre Documents annexes : Eligibilité des coûts[…]
[...]
---
---
---