Torture
13 March 2017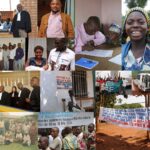 ASF has come a long way since it started up its activities in Congo 15 years ago. Its aim, from the very beginning, has been to ensure that people become more aware of their rights and can enforce them. We opened our first office in Kinshasa on 12 March 2002. Since then, we've developed a wide range of projects. Our network has grown nationwide, thanks to all those we have met who supported us, offering their advice and expertise, working with us in circumstances that were not always easy.
[...]
---
---
26 June 2015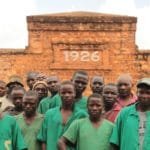 Brussels – On the International Day in Support of Victims of Torture, Avocats Sans Frontières (ASF) recalls that countless people are also victims of inhuman and degrading treatment. These practices often arise from appalling detention conditions in many countries in a post-conflict situation or in transition. ASF is calling for a reduction in the use of detention.
[...]
---
---
8 June 2015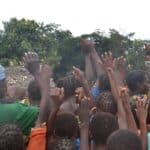 Kinshasa, DR Congo – ASF welcomes the start of the trial concerning the attack on the village of Yalisika carried out in 2011. However, ASF is concerned that the perpetrators identified during the investigations have not yet been brought to trial, and recalls the importance of establishing the responsibility of all those involved in committing these crimes.
[...]
---
---
Brussels/Bukavu/Kathmandu, 26 June 2012 – On the occasion of the International Day in Support of Victims of Torture on 26 June, Avocats Sans Frontières (ASF) reiterates the need to ensure torturers do not escape punishment.
[...]
---
---
---
publications
20 June 2022
Sorry, this entry is only available in French.
[...]
---
---
17 June 2022
---
---
16 June 2022
Projet ProMiTAD | Protection des personnes migrantes en situation de vulnérabilité en Tunisie LIGNES DIRECTRICES A L'INTENTION DES DEMANDEURS  Appel à proposition de projets Appui aux acteurs de la migration en Tunisie Appel d'offre Documents annexes : Eligibilité des coûts[…]
[...]
---
---
---