Run the Brussels 20 km with ASF!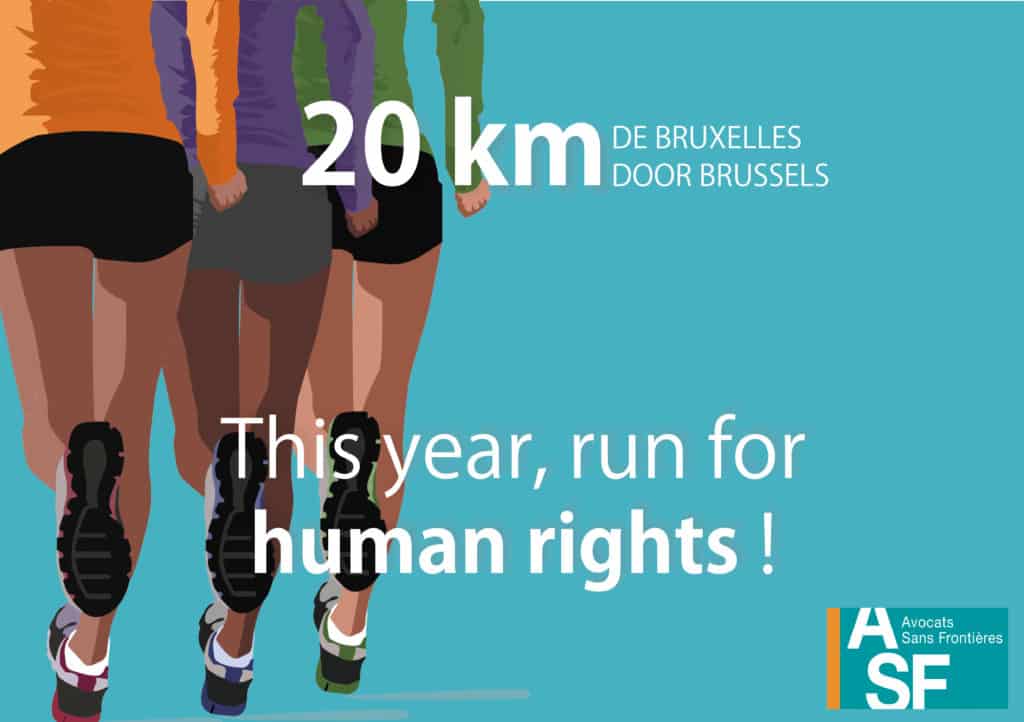 Dear friends,
Unfortunately, the 2020 edition of the Brussels 20 km has been canceled. But don't worry, you already can register to run for ASF in 2021.
The 2021 Brussels 20 km will take place the 30 may 2021.
The idea:
The registration fee amounts €35 and includes your bib, an ASF T-shirt, a snack, and a drink for the race.
You commit yourself to raising a minimum of €100 from people you know. The donations raised will be used to support access to justice for women in Uganda.
We will spoil you before, during, and after the race with:
A warm welcome at the start and at the finish line.
A place to store your belongings, close to the starting line.
Food and drinks to help you get all the energy you need before and during the race, and for recovering after the effort.
Are you a member of a legal firm, a company, or an institution?
Encourage your colleagues to run together.
If you have ten runners or more, we will give you a personalised T-shirt with your logo.
Sign up below and spread the word! 
We are happy to answer any questions you might have. Please contact Simon by e-mail (20km@asf.be) or by telephone (+32 (0)2 223 36 54).
The ASF team
Once we have received your registration form, we will send you a confirmation e-mail with all the information you will need.
If you do not reveive your confirmation by email, please contact 20km@asf.be.
* required fields