Mohammedia (Morocco), 12 October 2017 – For the past few weeks, students of the
Faculty of Law, Economics, and Social Sciences
of Mohammedia have been informing vulnerable people about their rights and providing them with legal advice. Women who have been victims of violence, children in conflict with the law, migrants, and refugees are welcomed at the
"Justice for All
" legal clinic, a social and educational initiative developed by the
Moroccan association "for the right to a fair trial"
ADALA and ASF.
"
This legal clinic is a great step forward for marginalised people in Morocco,
" says Jamila Sayouri, president of the ADALA association "for the right to a fair trial"; "
It represents an opportunity for the public as well as for those training to be lawyers
." Here, people receive information about laws and legal procedures. They are given free assistance and advice to enable them to assert their rights and gain access to independent and fair justice that conforms to international standards.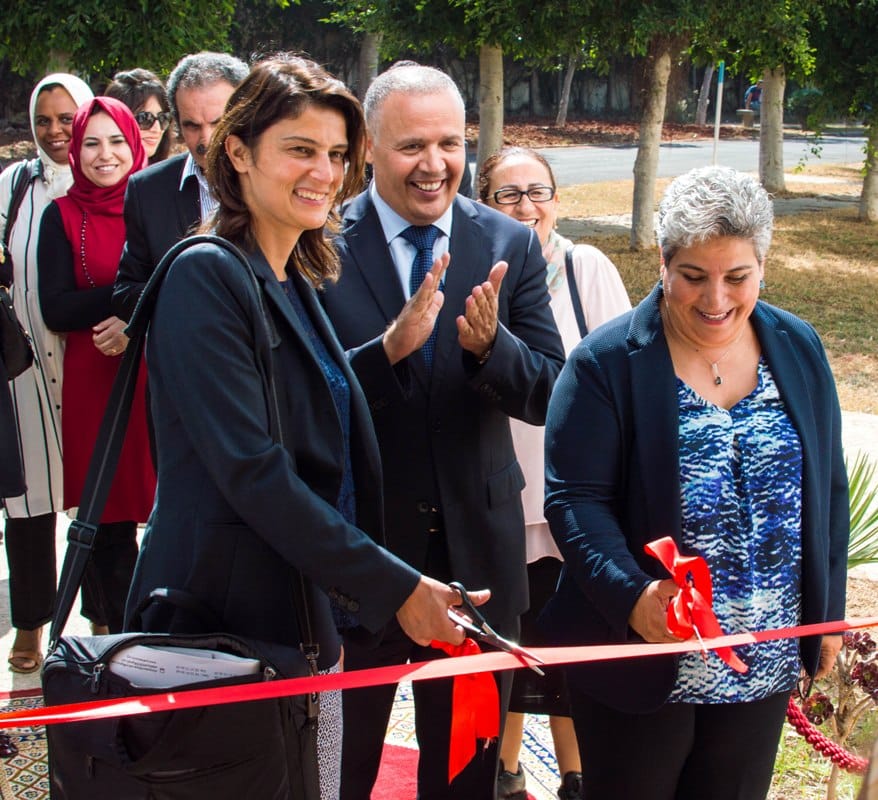 Supervised by teachers from the university and assisted in the consultations by lawyers, the students themselves gain experience of the realities of practicing law, develop their social and interpersonal skills, and acquire an awareness of their role in promoting access to justice for all. Hasna Sakhoukh is one of the forty or so students who now take turns working throughout the week to ensure the delivery of services. According to her, "
This initiative helps us to better prepare for our professional future, because we are in direct contact with the people who
come to us for advice." "
In order to assist people effectively, justice actors must be well-trained. The legal clinics establish a connection between legal training and access to justice. It is essential that they work in collaboration with civil society, to ensure that people are well-informed about these services
," says Chantal van Cutsem, ASF strategic coordinator. Avocats Sans Frontières also intends to build links between universities, legal professionals, institutional actors, and civil society human rights organisations, so that they can share their experience and best practices, together propose comprehensive solutions to the problems encountered by vulnerable people, and develop joint advocacy activities. Lasting five years, this ASF and ADALA project in Morocco is funded by Belgian Development Cooperation.
Pictures: The official opening ceremony for the legal clinic took place on 28 September 2017 at the Faculty of Law, Economics, and Social Sciences of Mohammedia © ADALA
Continue reading

""Justice for All" legal clinic: a first in Morocco"