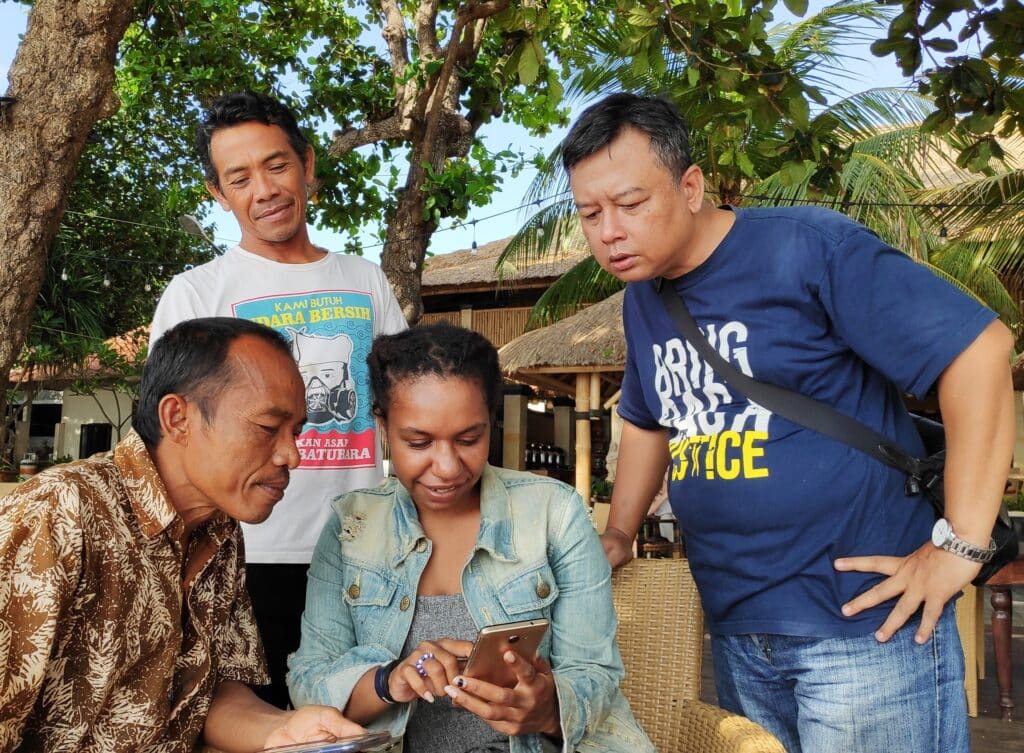 Throughout the world, the increase of cases of violence against women has been an unfortunate feature of the COVID-19 pandemic. And Indonesia was no exception. Based on the data gathered by our local partners, the number of submitted complaints has suffered a 50% increase in Jakarta between 2019 and 2020. Those figures are another reminder of the gender inequalities still strongly embedded in family structures in Indonesia.
And those inequalities have been aggravated by a lack of consideration for gender discrimination in the formulation of COVID-19 policies in the country. Availability of social services accessible to women victims of violence remains too scarce. Physical and mental support services, sufficient allocated budgets, access to information and a safe environment, ability to file complaints, … are so many fields that need to be worked on in order to further help victims.
Considering this vast number of areas to improve, ASF has decided to focus its action on advocacy efforts to encourage authorities to provide multi-disciplinary services to support women who are faced with these issues. In 2020, ASF conducted several online meetings with paralegals and formulated recommendations to the local government as a continuation of its advocacy efforts for establishing an integrated criminal justice system in Indonesia.
The latest advocacy led by ASF and its partners has already seen the Jakarta governor take measures for preventing and handling cases of violence against women and children. Among those measures, posts have been created in public transportation to allow women to file their complaints and an online application and a hotline number have been implemented to facilitate further the filing of complaints. The local government has also committed to providing safe housing and legal, social and health facilities to victims. The new policy also recognizes the state as responsible for raising awareness about gender equality.
This new approach by the State and its recognition of the need for the implementation of multi-disciplinary services to improve access to justice for women victims of violence could become important precedents in Indonesia for other justice seekers. This represents a major progress in the approach to access to justice in the region and ASF hopes this can be built on to further advance human rights in the country.