April 25, 2023
ExPEERience Talk #9 – Using digital to support victims and promote justice: the Back-up project of We are NOT Weapons of War
International justiceJustice ExPEERienceSexual violenceTransitional justiceVictim's rightsWomen's rights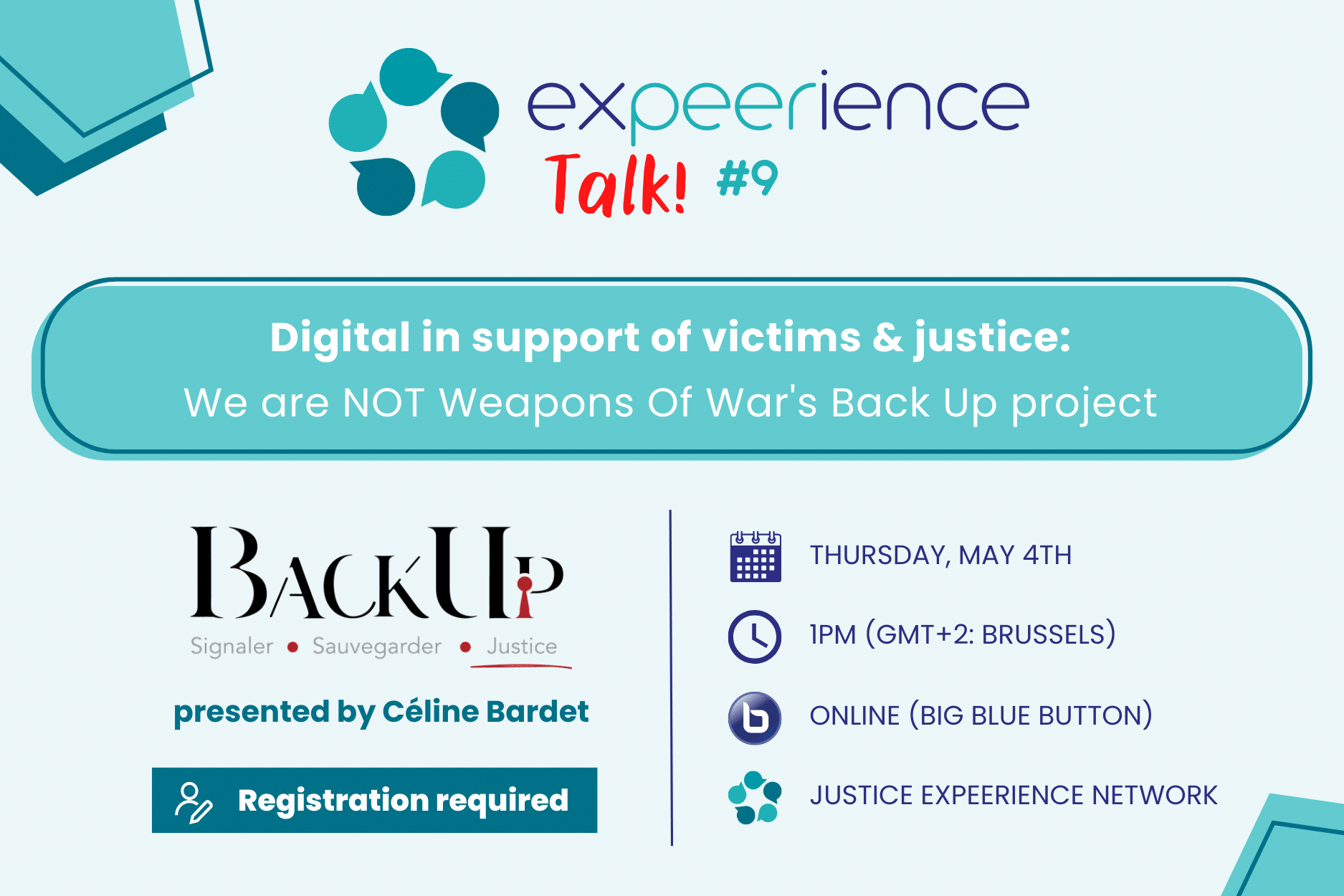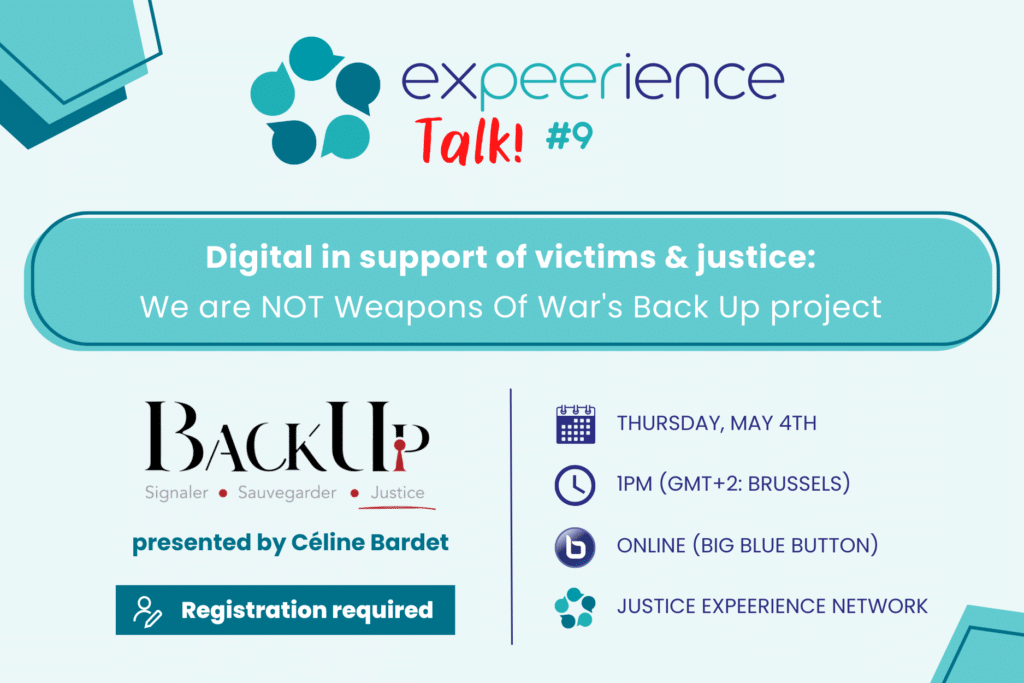 When? Thursday, 4 May 2023 – 1pm (Brussels)
Language of the presentation: French
Online (Big Blue Button)
For this 9th ExPEERience Talk, we are delighted to welcome Céline Bardet, founder of the organisation We are NOT Weapons of War (WWOW) whose mandate is to fight sexual violence in conflicts, in particular against rape as a weapon of war. She will talk about the importance, in the face of these issues, of support – particularly legal – for victims, but also of awareness-raising and advocacy on a global scale.
During this Talk, Céline Bardet will present the development process of the Back Up project, launched by WWOW in 2018. This project aims to address the three major challenges posed by war rape: the inability for victims to access appropriate services; the lack of coordination of the professionals involved; and the lack of reliable data on the extent of sexual violence in conflicts. It is a digital tool, accessible on mobile phones, encrypted and secure, which allows victims to report and transmit evidence, and professionals involved to better coordinate. After an initial pilot phase, Back Up is now being deployed in several countries, including Ukraine and the Democratic Republic of Congo.
This Talk will be an opportunity to present the genesis of the project, as well as the development and functioning of the tool. What was the process used to make it a tool that best meets the real needs of victims and that can be easily used by everyone, even in the most fragile contexts? How can we ensure the security of the data collected andthe security of the victims? What is the process for the appropriation of the tool, in wartime contexts, by local partners and victims? Céline Bardet will discuss the development methodology and the scope of this digital project, which serves not only the victims but also the collection of evidence and data and, ultimately, advocacy against sexual violence in conflicts.