October 16, 2023
Justice ExPEERience, the human rights network launched by ASF, celebrates its second anniversary
BelgiumCentral African Republic (the)Congo (the Democratic Republic of the)KenyaMoroccoNiger (the)Tanzania, the United Republic ofTunisiaCommunities of practiceJustice ExPEERience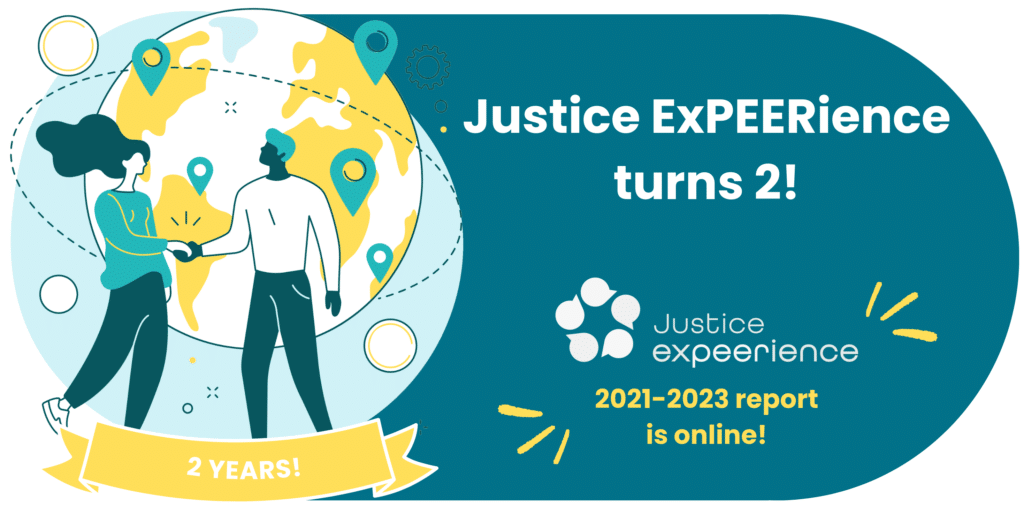 Two years ago, Avocats Sans Frontières launched Justice ExPEERience, a network for the promotion of human rights, as well as an online platform of the same name to support and energise this network. This anniversary is an opportunity for us to look back at the history and mandate of the Justice ExPEERience network and its platform. A report on its first two years of activity has just been published, covering developments since its creation, its key projects and also its development prospects.
The network has expanded significantly since its launch in 2021. It now has more than 600 members working in 52 countries on 5 continents. The network wants to create more links between actors‧rice‧s in the sector promoting access to justice and human rights around the world. The aim is for them‧elle‧s to be able to share knowledge, build capacity and work on joint projects to have more impact.
The Justice ExPEERience platform has also been significantly improved. In 2022, it was equipped with a mobile application that can be downloaded to any smartphone. The platform's interface has also been translated into Arabic, adding to the languages already available, including English and French. Developments are also underway to improve the fluidity, speed and user experience‧rice on the Justice ExPEERience platform.
Several communities of practice, coalitions and working groups have also emerged on Justice ExPEErience over the last two years. They have shared information and contributed to exchanges in public spaces, but have also been able to work and collaborate in confidential spaces to collectively develop advocacy campaigns, projects to monitor human rights violations, or strategic litigation.