October 13, 2023
National Dialogue on safeguarding procedural and constitutional rights for pre-trial detainees in Uganda: A reflection on challenges and opportunities
UgandaDetention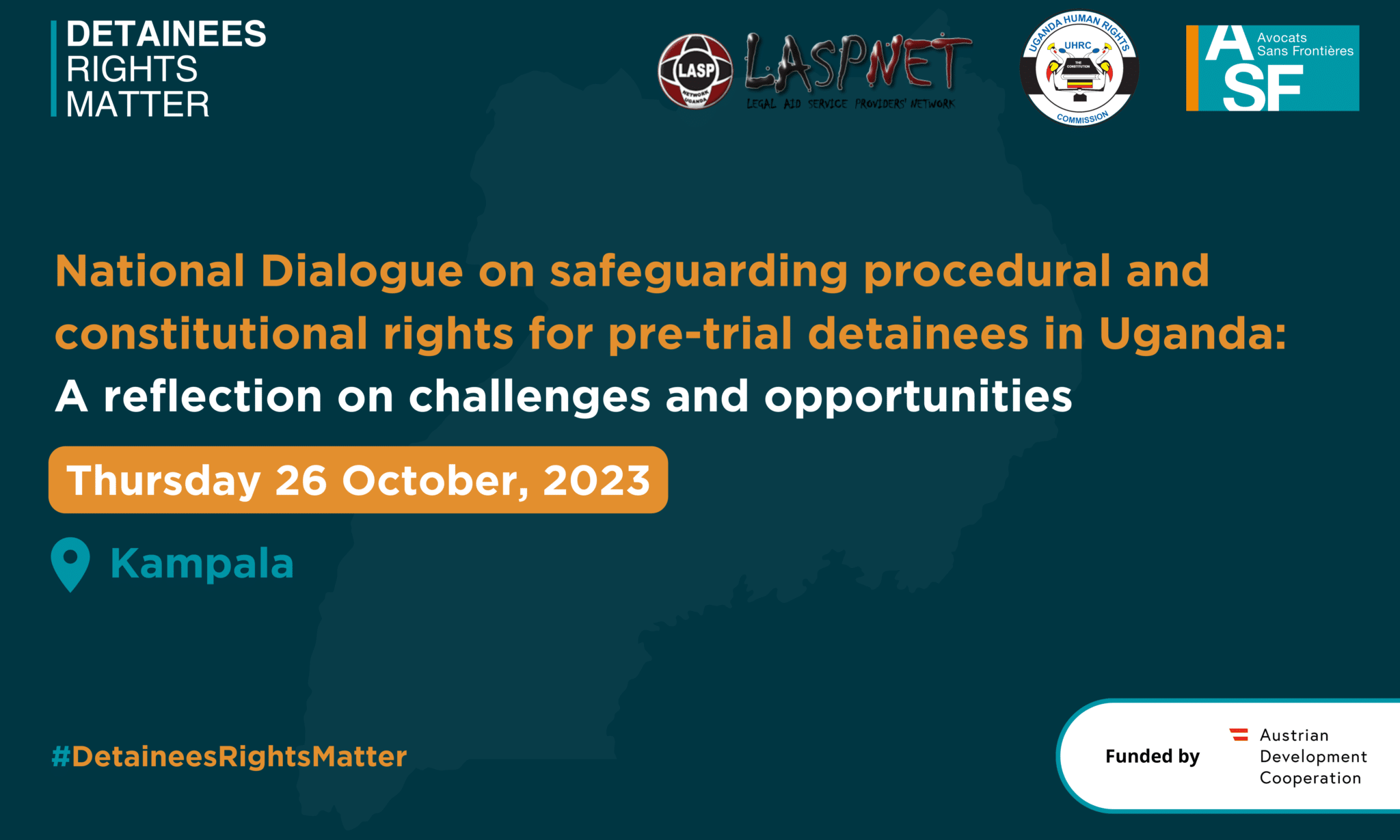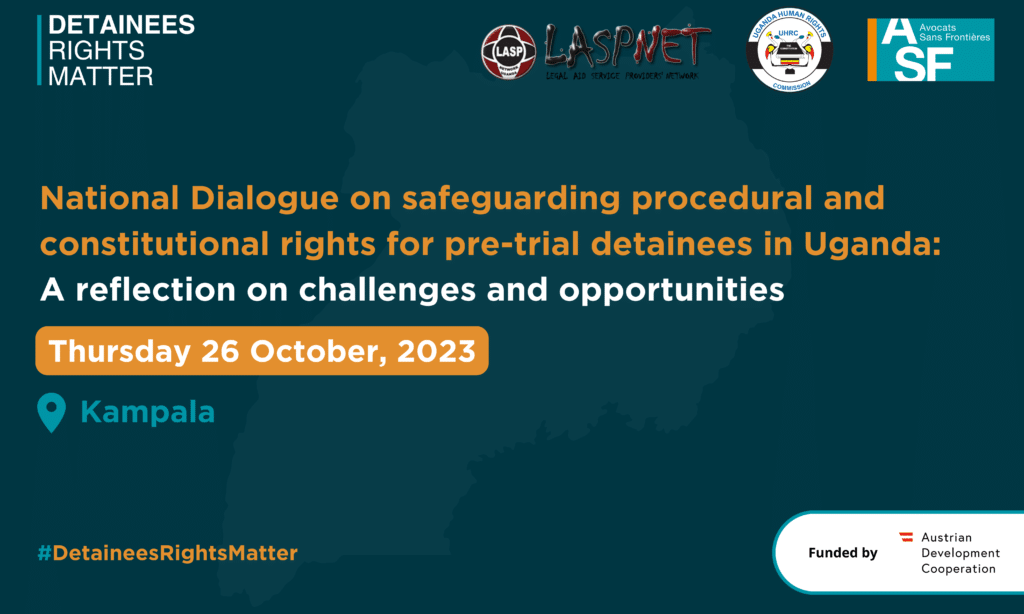 When? Thursday 26th of October 2023
Where? Kampala (Venue to be determined)
The event is organised in collaboration with the Uganda Human Righs Commission
By invitation only
Online broadcast of the event
This dialogue will bring together actors from Uganda police force, Uganda prison service, Judiciary, Office of the director of public prosecutions, parliament, members of civil society, academia, development partners, project advocates and paralegals.
It will be an opportunity to address the challenges affecting the enforcement of procedural rights in the administration of criminal justice in Uganda and propose reforms to address the gaps.
The event is part of the project "Protecting procedural and constitutional rights through access to justice", which was implemented from 2020 to 2023 by ASF and its partner LASPNET (Legal Aid Service Provider Network) in the districts of Gulu, Masindi, Hoima, Lamwo, Kampala and Wakiso.

In Uganda, as in many countries, rights of pre-trial detainees continue to be violated. Since the start of the project, advocates and paralegals reached over 10,000 detainees whose procedural rights were violated in the project districts, and provided procedural remedies to over 2,000 detainees. Notable among these violations is the detention of suspects beyond 48 hours, and the overstay on remand for both capital and petty offenders, which results into violations of their constitutional right to be released on mandatory bail and to a fair and speedy trial. Two studies conducted by ASF, the baseline report on the social economic profile of detainees and the Knowledge, Attitude and Practices report, noted that the overstay on remand by both the petty and the capital offenders is as a result of poor attitude towards pre-trail detention by state actors.

The aim of the project is to contribute to a better application of procedural and constitutional rights in the administration of criminal justice in order to reinforce adherence to human rights and the rule of law in Uganda. It adopted a holistic approach, going beyond addressing detention issues in the administration of justice in Uganda and working towards a greater engagement from central institutions for policy reform in Uganda.


Register to follow the event online