March 2, 2020
Partners' Profiles 3/4 : Annie Masengo
Congo (the Democratic Republic of the)Business & human rightsNewsWomen's rights
Avocats Sans Frontières, active in the Democratic Republic of Congo since 2002, would not be able to act without its partners. It is for this reason that, today, we wanted to give voice to them. These men and women told us about their everyday life, their realities and their convictions. Through a series of profiles, you can meet these figures who represent the Diocesan Commission for Justice and Peace in Boma, the Congolese League against Corruption and the

Network of Observers

.

They are all working on the project, "Putting the interests of local populations at the heart of natural resource management: transparency, accountability and protection of rights," in the province of Kongo Central and, more specifically, in the coastal zone of Muanda (more information here).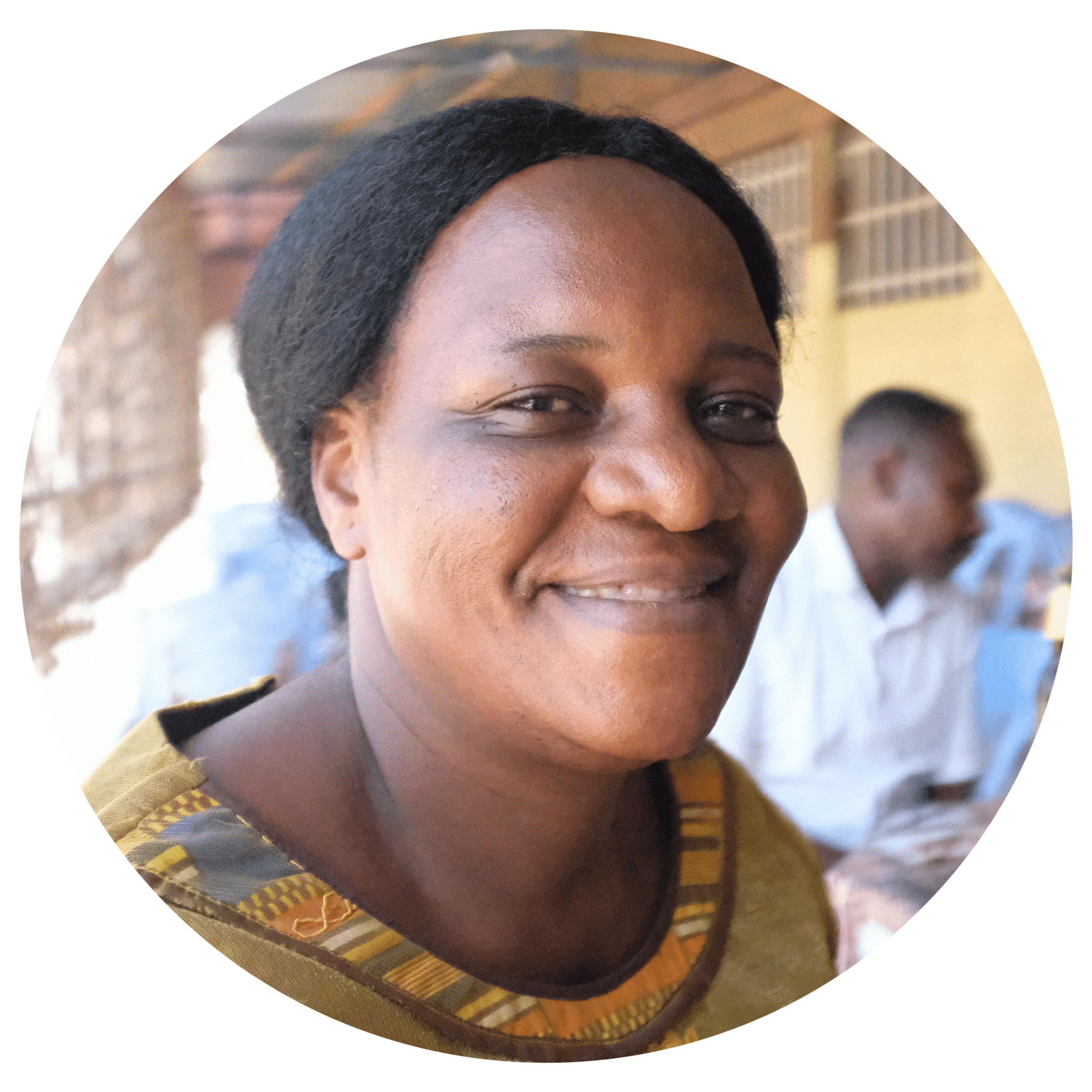 Today, Annie Masengo speaks to us about her struggles within the Congolese League against Corruption (LICOCO). She tells us about the observations that led her to engage in the fight against corruption, an endemic phenomenon in the natural resource sector, and of the importance of all community members, regardless of gender, being able to make their voices heard. Speaking about womens rights to change attitudes
Tell us about your background and your commitment. Tell us how and why you are here today?
I have been a Lawyer since 2000, it is my main profession. In 2006, I joined the associative movement, and more precisely the NGO 'Nouvelle Dynamique de la Jeunesse Féminine.' This NGO aims to defend the rights of women and girls, to fight against sexual violence and against the impunity that surrounds this violence. I stayed in this organisation for a long time but there was another theme that was very close to my heart: the fight against corruption, especially in light of the level of corruption that our country has reached. The desire to do better, to advocate for change, led me to get involved in both areas and that is why I decided to join LICOCO. I want to fight against corruption, without forgetting about the issue of gender, because the two are also closely linked. In this structure, I am in charge of the CAJAC, Centre for Judicial Assistance and Citizen Action. It is in these centres that we receive the various complaints from people who have taken their cases to court and have been unsuccessful, because of delays in the processing of their files, corruption… The desire to help others is what drives me on a daily basis, I like people to live at ease but, unfortunately, we are in a society where things do not work the way we would like them to.

This is why I am on the side of the oppressed, of those who are deprived of their rights, of justice, deprived of everything. I want to fight for them.
Earlier, you mentioned the fact that everything is connected, corruption, women, the law…Do you also think that there is a link with natural resources? Can you tell us more about that?
Of course it is all connected! Fighting against corruption in natural resource management is precisely a way of helping the community benefit from something that is rightfully theirs. In this sector, there are too many farmers who trample on the rights of local communities, who take over their land without even contacting them, or who deal directly with those who run the country without taking the presence of these communities into account. And when these communities complain, there is a kind of power struggle that takes place and you go directly through corruption, insider influence, to prevent them from claiming their rights. Too often, these communities encounter obstacles and no longer know which saint to devote themselves to. So we need to fight with them. This fight also makes development possible, because you cannot talk about development when there is corruption on such a large scale. The constitution even recognises that the wealth of this country must be shared with and between the communities but, in reality, you will find that these communities benefit nothing. You find that once one company wants to exploit somewhere because it has been found that there are deposits, minerals, etc., they go directly to the authorities. They go to them, they give gifts, they sign contracts, sometimes without even taking into account the fact that there are people living in the area who are solicited! They do not take into account the consequences it can have on people's health, we do not talk about pollution… we do not talk about anything like that. And it is even worse! At the same time, if one wants to be in harmony with the communities, they make them sign contracts that will not be respected, they make commitments that will not be kept, claim that they will compensate people, pay royalties to the communities, but they are not going to do that. Sometimes they use a group of so-called representatives of these communities as an instrument; they are given a small amount of money, and then the entire population that remains there benefits nothing and those who seem to represent these families get more than others. They even go as far as preventing these people from knowing their rights. As soon as the communities feel that their rights have been trampled on, the few that they actually know, when they go to court, these companies will also go to court, appeal, go to the magistrates, give them bribes, and the little people find themselves without strength, without anything. And in situations like this, the authorities will try to stifle the claims and it goes unnoticed, because these communities do not know where to go to get justice. That is why we are interested in these struggles, because these communities have the right to benefit from everything they are entitled to. The aspect of gender is very, very important because, in the community, there are different categories of people, with different realities and different needs. People have always been used to the idea that when we talk of 'community', it is only men. Women's existence is set aside, even though they are an integral part of this community, and there are even more of them! But when men sit around a table to make decisions about the development of the village, or of the evolution of their community, or when they are approached for negotiations in relation to the exploitation of natual resourses, they appoint representatives among themselves, meet there, among themselves, and decide among themselves.  Yet, there are not so many of them, they are only men, and they will make decisions on things that often do not concern them, things that have less impact on them than on women. I am thinking, for example, of all the decisions made by men on the land, when we all know that it is women who work in the fields and farm to support their households. They do not know what women want, they just exclude them. And in addition to doing that, they speak out as if they speak for everyone. And when they do that, this speaking up is a huge problem because women's needs will not be known, not recognized, not expressed. The people must move away from the idea that women are weak, that they can be treated as objects.

We must acknowledge that women and men have the same potential, are equally intelligent, and that women can and should contribute to the development of their entire community

. In everything we do, in the decision-making spaces, in the choices made on behalf of the community, women must be present because they are most capable of expressing their own needs.

Our laws are clear on this, customs and habits that degrade a category of people must be banned

. And if there are laws, why do women continue to remain in this state? Why are the men not helping the women rise? Why do they not want to? Why do they not understand that for there to be truly sustainable development, men and women must work together? We want woman and men to move forward and to fight hand in hand. If men understand that, they will see that their battle will be more successful, in the area of natural resources as everywhere else in our society.

The overall objective of the project is to contribute to the transparent management of natural resources in accordance with human rights. More specifically, it aims to support the involvement and participation of concerned populations in order to (i) ensure the transparency of natural resource management processes and the fight against corrupt practices and (ii) protect and realise their rights in this framework. The project contributes to the emergence of the essential conditions for an inclusive, sustainable and human rights-based development. It does so by empowering local populations so that they are fully able to play a role in the natural resource management processes, as well as accompanying them in order to guarantee the protection of their rights.

Photos and interview : Camille Burlet

In the next article, villagers who are members of the observer networks, empowered within the framework of our project, will take the floor to describe their daily struggle for good governance and transparency in the natural resource sector.