October 23, 2017
Thank you to the personnel of the Court of Justice of the European Union!
NewsSupport ASF
Brussels, 23 October 2017 – For nearly twenty years, personnel of the Court of Justice of the European Union have been gathering every year for a big quiz night, the proceeds from which are donated to charities. ASF is one of four organisations to benefit from this year's quiz, making this the thirteenth time that we have been able to count on their support!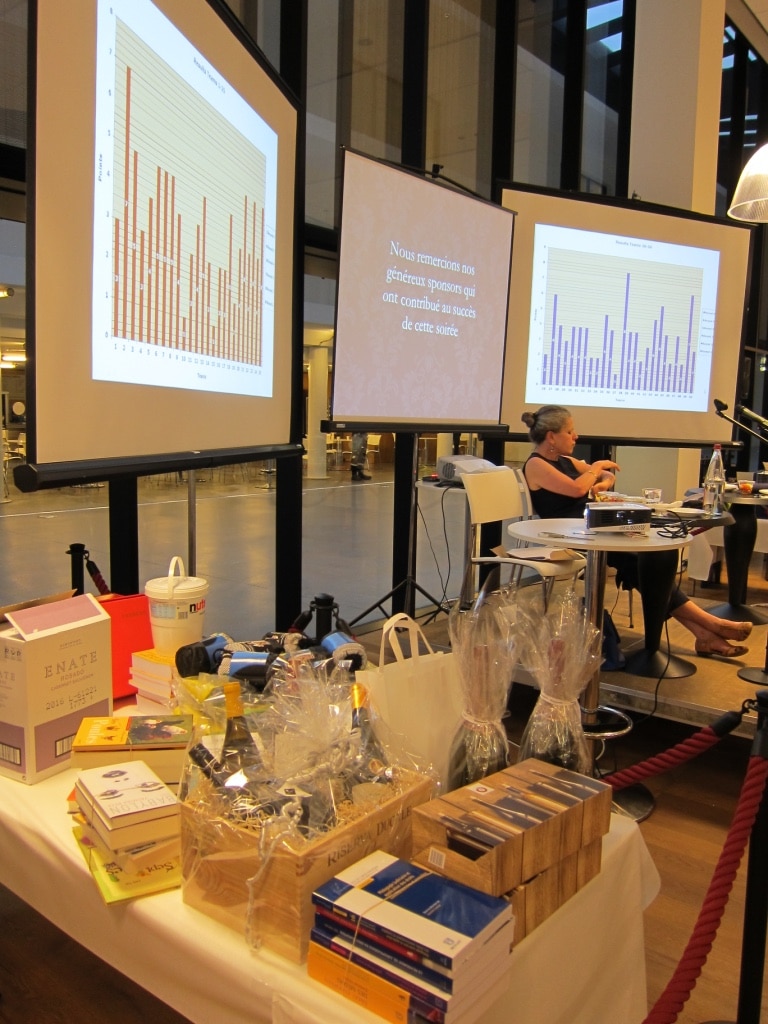 Ms Sarah Lacrampe is a Legal Secretary at the General Court of the European Union based in Luxembourg. She is a member of the organising committee of the quiz, in which fifty or so teams compete on musical, legal, and general knowledge questions (see photos). "The evening's proceeds enable us to support organisations that provide assistance to the most destitute," she explains. "The participants – more than 300 people in total – choose the good cause that they would like to help, from a list that we compile beforehand." "The choice of donating to Avocats Sans Frontières came naturally to us, because of its activities in the area of access to justice," says Benjamin Cheynel, Secretary General of the Amicale des Référendaires, which started the event; "We hope this donation will contribute to your projects and to the sustainable promotion of the rule of law." Francesca Boniotti, Director General of ASF commented: "Initiatives like this provide essential support to our projects in the field. We are very grateful to the the Court of Justice of the European Union staff for their commitment in support of human rights." In particular, these donations enable us to finance activities that are not funded by our institutional donors: responding to urgent requests for support from lawyers or human rights defenders who are in danger, launching innovative projects in new fields, research and transnational studies, and capacity-building for our staff and partners. They are invaluable to us. *** You too can support ASF! All donations over €40 are tax-deductible. Thank you!
Photos © Amicuria