November 22, 2012
20 Candles for Human Rights
NewsSupport ASF
Brussels, 22nd of November 2012 – This year, Avocats Sans Frontières (ASF), celebrates its twentieth anniversary. Some 150 friends, donors and ASF staff blew out twenty birthday candles last night in the heart of Brussels, where the organisation was created and where it continues today. On this occasion, ASF warmly thanked all those who support its work in advocating human rights. ASF also reiterated the importance of relentlessly promoting access to justice for the most vulnerable populations in the fragile states in the Global South.
Heads of bar associations, lawyers, donors and other friends of ASF met yesterday at the ING Cultural Centre to celebrate two decades of service. Entitled Let There Be Justice, the evening event took place in the context of Alfredo Jaar's exhibition Let There Be Light, which is devoted to human rights.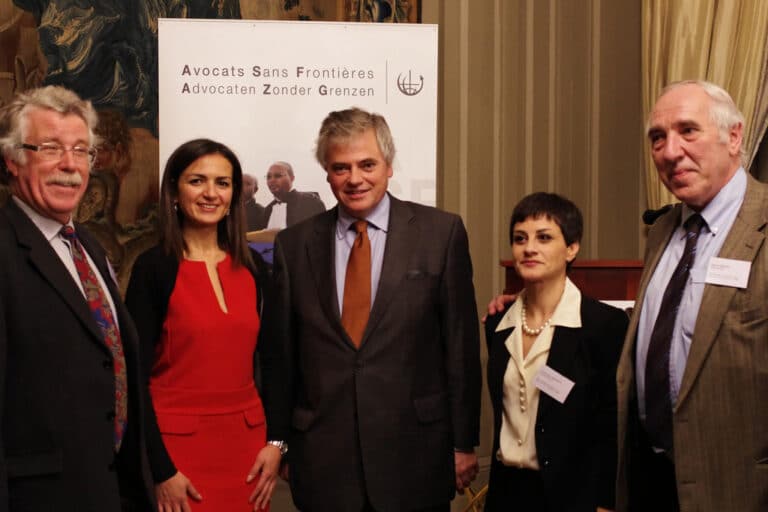 "Justice is not a luxury. It is as a basic need and human right such as access to water, food orhealth services" declared the Chair of ASF Board, Hafida Talhoui, by way of opening the event. "Injustice is unbearable. This is why we invite each and everyone to fight against it together with us."
While the fighting in Eastern DR Congo makes the headlines, the testimony of James Michel Songa, ASF staff member from the region, was particularly touching for those present at the event. "The world is what it is. We cannot change everything", observes James Michel Songa. "But we can do something: impede violence and fight the impunity of perpetrators of these violations."
ASF organised the event with the support of the ING Bank. Lawyers can also donate to ASF through the network of ING/Privalis agencies in all justice palaces in Belgium. "We are very grateful to ING for this support, as to each individual, bar association and institutional donor which makes a gift to ASF", emphasised Francesca Boniotti, Executive Director of ASF. "This support allows us to independently and impartially meet the needs of the many victims of injustice."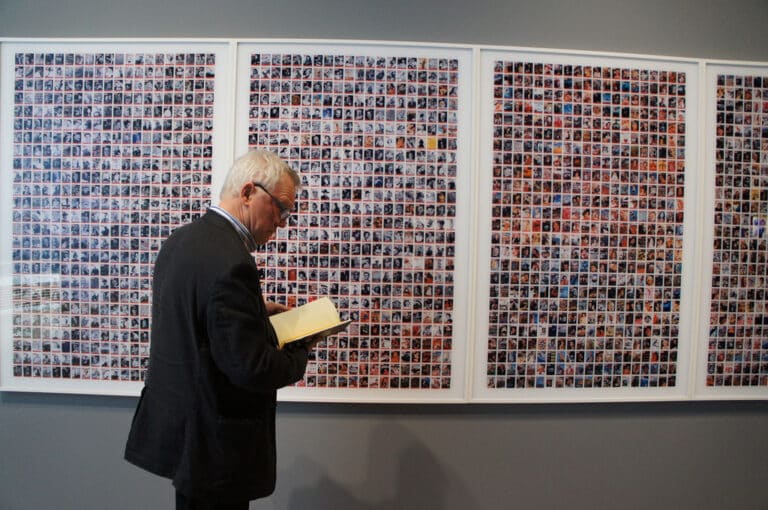 ASF was originally made up of volunteer lawyers who were called upon for one-off missions in the field. Since then, the NGO has developed its activities: awareness campaigns on rights, legal advice, aid in prisons, training for local lawyers, and support for victims in key trials. The ASF teams (some 120 people) operate around some ten countries including Burundi, Nepal, DR Congo, Chad, and Tunisia. They come to the aid of women, minors in conflict with the law, illegally imprisoned people, and victims of sexual violence and of crimes against humanity.
In 2013, ASF will stress the importance of access to justice as a factor of poverty reduction.
Let there Be Light – the ASF video (French version)
Win free tickets to the Let There Be Light exhibition (until 10 December in the ING Cultural Centre): send an email to asf20years@asf.be
The nocturne was made possible thanks to the support of