December 11, 2012
A former ASF board member has received the title of "PeaceWoman"
News
This December 11th, Mrs. Anne Monseu, former board member and still active member of Avocats Sans Frontières, received the title of "PeaceWoman" in the Senate in the presence of Queen Paola. This distinction, awarded to 18 individuals, honours women who work for peace, reconciliation, women's rights and dialogue.
Anne Monseu, lawyer at the Brussels Bar, fights violence against women and establishes links across borders, as demonstrated by her long-standing involvement with ASF.
She has also been involved for 13 years in the smooth functioning of the Women's House in Burundi, which offers women a space for dialogue, helps victims of violence and organizes training and micro-credit grants.
Avocats Sans Frontières is also active in Burundi. The organization runs several projects there aimed at insuring better access to justice for vulnerable populations through better legal and judicial assistance.
The PeaceWomen campaign is an initiative of the Council of Women in collaboration with the Institute for the Equality of Men and Women and the Belgian NAP 1325 platform.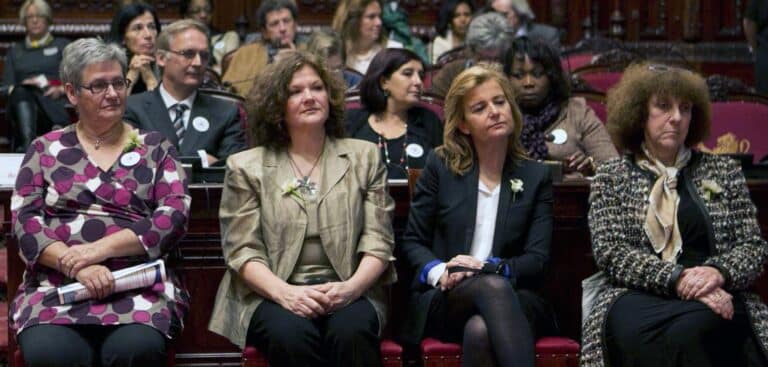 All the members of the ASF team extend their warmest congratulations to Anne Monseu!
Photos © Guy Goossens Sénat de Belgique