Our teams
ASF has field offices in 8 different countries and employs about 80 people of more than 15 different nationalities.
Non for profit association under Belgian law, registered at the Brussels Office of the Commercial court, French-speaking – Company number: BE 0447.404.580 – Not liable to VAT
General Director
Chantal van Cutsem
Our team in Brussels
Our Brussels team is responsible for the overall coordination of projects as well as the technical, logistical and financial support of the organisation.
Our teams in the field (permanent missions)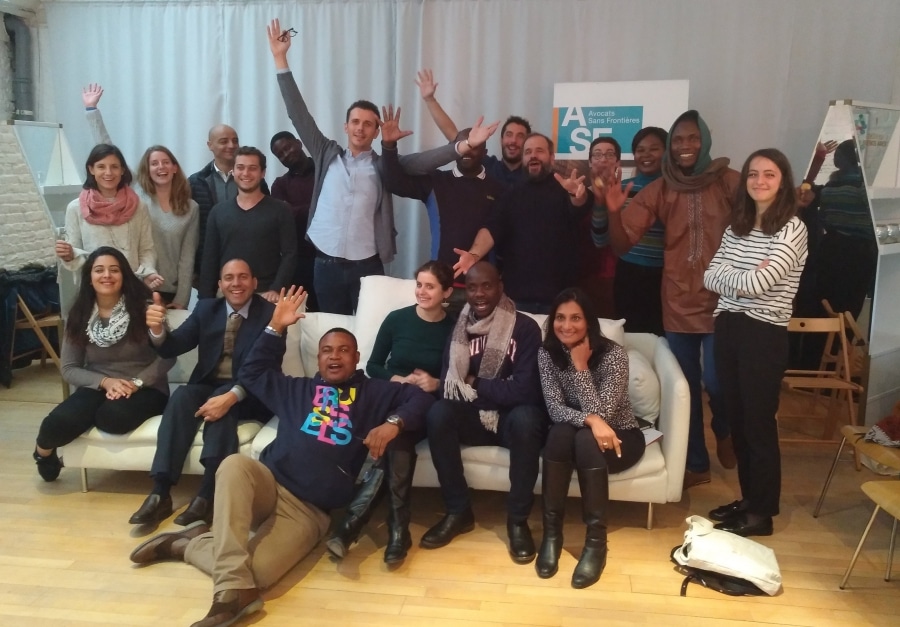 Our Board of Directors
Role: oversight and decision-making on strategic issues affecting the organisation
Members: Patrick Henry (President), Marco Schoops (Vice-President), Edgar Boydens, Michel Forges, Sibylle Gioe, Olivier Haenecour, Pierre Legros, Frans Macken (Treasurer), Claude Maon, Jacqueline Oosterbosch, Franck Signoret, Jean-Marc Verjus.
Our Volunteers
Avocats Sans Frontières also depends on the valuable contribution of numerous interns, volunteers and lawyers who, at headquarters or in the field, offer their commitment and their skills in the service of access to justice for all.
Interns and volunteers in Brussels: Gisèle Van Antwerpen
---
Visit us at HQ
The headquarters of Avocats Sans Frontières is located in the area of Brussels called "La Chasse/De Jacht":
Avenue de la Chasse 140 Jachtlaan
1040 Brussels
Belgium
Phone: +32 (0)2 223 36 54
Our offices are not open to the public, so please contact us in advance by telephone or email if you plan to visit us.
Public transport:
Please note that parking in the area is subject to charges. ASF does not have parking facilities for its visitors.
---
Legal aid
ASF is not in a position to offer individual legal aid outside of its projects in the field. ASF can not take on individual files in areas such as immigration, visa applications, family law, tax law, succession or in civil and commercial litigation. Similarly, ASF does not intervene in judicial or administrative cases in Belgium, including criminal matters.
It is for this reason that we advise you to contact the following organisations: