February 17, 2014
ASF wins ING Solidarity Award
OthersSupport ASF
Avocats Sans Frontières (ASF) was recently awarded a Solidarity Award by the bank ING. ASF's aid project for refugees and asylum seekers in Burundi was one of 15 selected by the jury, from almost 650 entries.
By running this competition for the first time, ING Belgium has enabled the winning organisations to increase their visibility and benefit from a financial boost. "Unfortunately, lots of interesting projects are not visible, or they are not visible enough. This is a way for us to commit to supporting charitable organisations", explained Joke Van Hoye, Head of Corporate Social Responsibility at ING Belgium, at the awards ceremony on 10 February.
Francesca Boniotti, Director-General of Avocats Sans Frontières, welcomes the award: "Winning this prize means that both the impact and the sustainability of our actions have been recognised." Séverine Degée, Communications Officer, explains the impact that the prize has had: "We have won €2,500, which is obviously a modest amount, but it will enable us to do things such as guarantee legal assistance for 100 asylum seekers before the national courts that are responsible for deciding on their applications for protection. It's a very welcome boost to the financing that our project has already received from the United Nations High Commission for Refugees."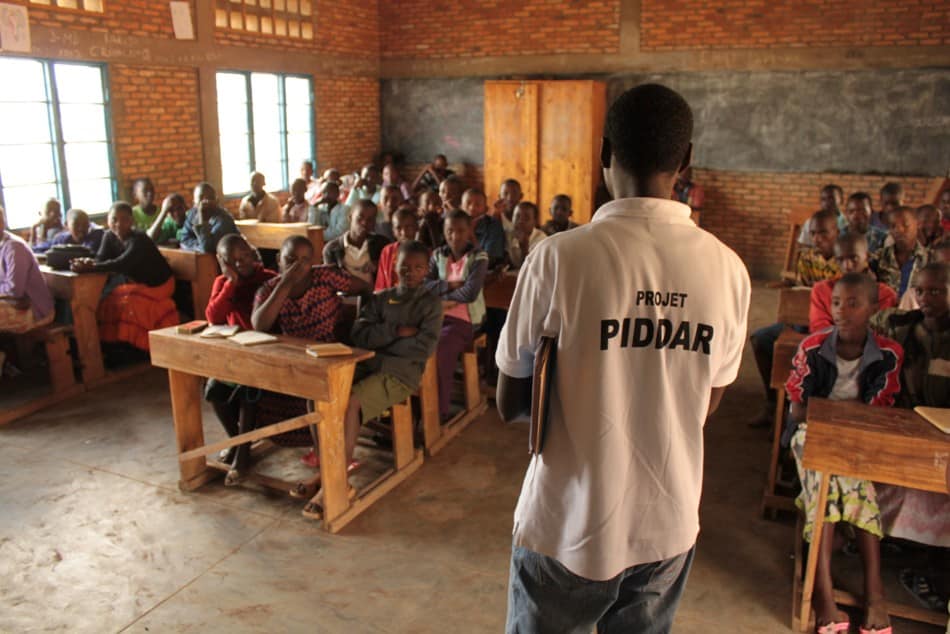 As a result of its geographic position, Burundi has welcomed people seeking international protection for decades. These people are particularly vulnerable. They are not very aware of what procedures they need to follow to lodge an application for asylum, and they are often victims of sexual violence and gross violations of human rights. Thanks to the project launched by ASF in 2013, over 7,000 refugees and asylum seekers will be informed of their rights and responsibilities and the asylum procedure. They will be offered free reception, referral and legal advice services. They will also receive assistance before the courts. Finally, special training programmes will be organised for the authorities, the police, civil society and the media.
This prize also represents a new stage in the collaboration between ASF and ING, which was initiated in 2012 on the occasion of the organisation's 20th anniversary. Don't miss the second edition next year!
Cover picture: The members of the ING Solidarity Award jury. From left to right: Philippe Masset (ING), David Leyssens (Kauri), Sabine Denys (Business & Society, chair of the jury), Lieve Blancquaert (photographer), Pascale Van Durme (Vzw Socialware Philantropie/Filantropie), Rik Vandenberghe (ING) and Véronique Van Cang (ING).