June 19, 2013
Chebeya, a landmark trial in danger of stalling
Congo (the Democratic Republic of the)Human rights defendersNews
Kinshasa – Brussels, 19 June 2013 – One year after the start of the Chebeya appeal trial, Avocats Sans Frontières (ASF) fears the proceedings are stalling. The NGO is calling on the Congolese judicial authorities and the persons implicated in the proceedings to ensure the trial takes place without hindrance or intimidation.
 For several months now, the Chebeya appeal trial has been slowed down by a series of debates relating to flaws in procedural requirements. The trial has been on hold since 7 May, certain civil parties having requested to refer it to the Constitutional Court. "Now, it is in the interest of all parties that these procedural questions are solved quickly, in the name of justice," explains Bahia Zrikem, ASF's representative in the Democratic Republic of Congo.
Moreover, ASF remains vigilant as to the general conditions in which the trial is currently taking place.
On the one hand, the inquiry into the circumstances of the death of Floribert Chebeya must continue promptly, impartially and thoroughly. The investigation of the responsibility of General John Numbi remains open. The brothers and sisters of Mr Chebeya filed a complaint in this regard in July 2012 and have still not had any response. "This silence on the part of the Military Prosecutor's Office is an absolute denial of justice," notes Bahia Zrikem.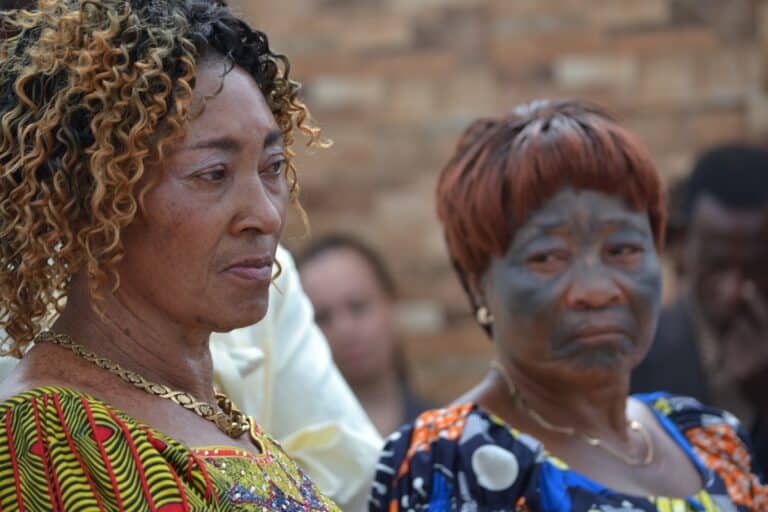 On the other hand, lawyers engaged in these proceedings by civil parties have recently been subject to threats and hindrances in their work. These extremely serious acts must be put to an end.
The challenge of the Chebeya trial has become a major one for all defenders of human rights and their organisations, victims of crimes and repression due to their activities, both in the Democratic Republic of Congo and in other African countries.
Leader of the Congolese NGO La Voix des Sans Voix (The Voice of the Voiceless), Floribert Chebeya was found dead in his car on 2 June 2010 in Kinshasa. Very quickly, several elements of the inquiry suggested that his death might implicate various military figures and the State security services.
Active in the Democratic Republic of Congo for 10 years, ASF is supporting the organisation of the defence of the brothers and sisters of F. Chebeya.
Contact: Bahia Zrikem, ASF's representative in the Democratic Republic of Congo
Featured image: Justin Chiba, a representative of the NGO La Voix des Sans Voix, speaks during the commemoration of the third anniversary of the death of the Congolese activist © ASF/B. Zrikem