November 27, 2013
Law Talk Aired Out
NepalLegal aidNews
Kathmandu, 27 November 2013 – How does one ensure that people know their rights when a large part of the population is illiterate, poor and lives in remote rural areas? In Nepal, community radio is a perfect medium to raise legal awareness and disseminate information. ASF has been broadcasting radio jingles and talk shows on subjects such as gender and reproductive rights, child rights, and anti-discrimination laws, prompting people to share their stories and participate in legal discussion on the air.
The numerous laws enacted in Nepal to address social and economic exclusion and discrimination of marginalised groups have not yet succeeded in changing the realities on the ground. With 30% of the population unable to read or write, and living in extreme poverty, and four people out of five living in remote rural areas, most people are unable to participate in the political transformation of the country, nor do they have access to justice mechanisms.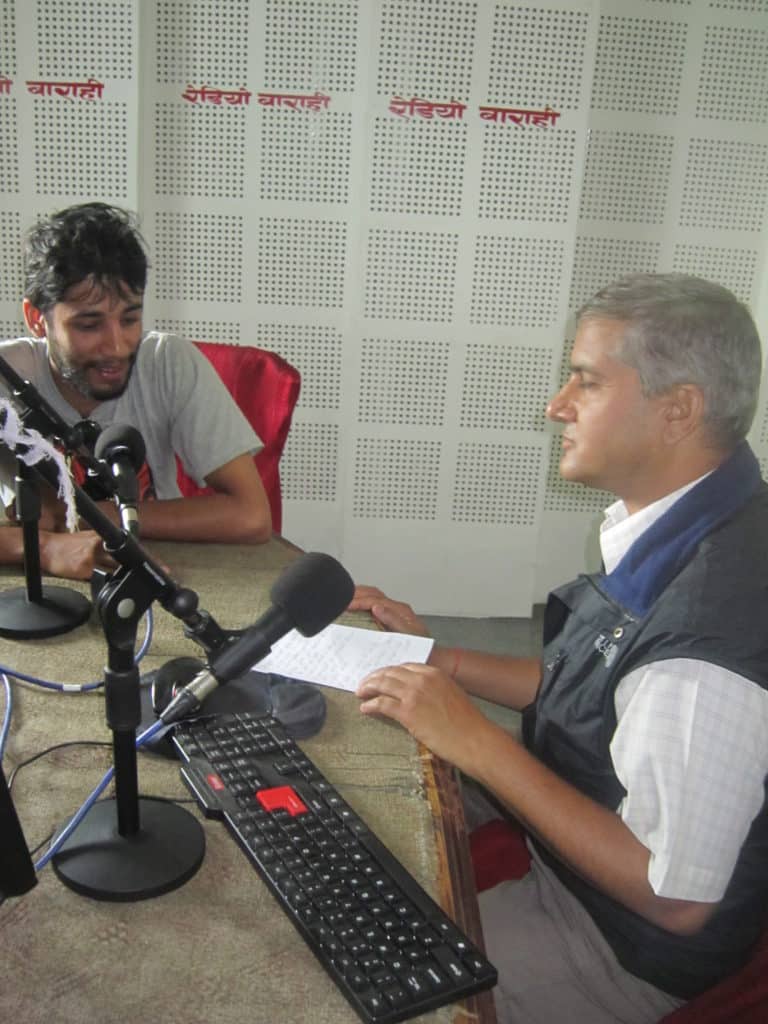 In close cooperation with the Nepal Bar Association and five District Bar units*, ASF has been broadcasting radio jingles and talk shows to raise legal awareness and disseminate information to the population. "Community radio is the most trusted communication agent", explains Biswo Jit Khadka, ASF's National Program Officer. "We use it to inform people about the legal aid centres and services available in the districts, but they can also call us about their personal situation. We estimate that about 30,000 people listen to our programme in each district". Since July 2011, out of the 1277 cases registered in the ASF-Nepal Bar Association district legal aid centres, 300 sought legal services as a result of the radio sensitisation programmes.
Advocate Hari Prasad Adhikari (picture), a District Legal Aid Lawyer from Kaski, hosts a talk programme twice a month on Radio Jockey: "The program is an effective platform for lawyers, justice actors and the public to discuss opportunities and constraints in accessing justice. We answer telephone calls, mostly from victims from villages to discuss their daily sufferings such as domestic violence, caste-based discrimination, fundamental rights, and other rights violations. Their stories are moving and we are always eager to find solutions using all our resources. When discussing the legal problems of one radio guest from a remote village, we also help the other listerners facing the similar issues."
Nepalese laws are at times ambiguous and difficult to understand for people unfamiliar with legal jargon. "Community radio is an important tool to engage the population in discussions on law and development that affects their lives and that of their community", concludes Biswo Jit Khadka.
* in Kanchanpur, Kaski, Makawanpur, Morang, and Rupandehi
ASF's projects in Nepal are financed with the support of the Belgian and British Governments.
Cover picture: Villagers from the Kaski District (Central Nepal) listen to ASF's radio programme © ASF.