October 8, 2014
Liberia: 20 years on, justice takes its course
LiberiaInternational justiceNews
Brussels, 8 October 2014 – Indicted for crimes against humanity and war crimes, Martina Johnson was arrested by the Belgian police a few weeks ago. The former commander of the National Patriotic Front of Liberia (NPFL), the rebel group, is the subject of a complaint filed in Belgium on behalf of three Liberian victims, under legislation on extraterritorial jurisdiction. Luc Walleyn, a long-serving member on the Avocats Sans Frontières (ASF) Board, is the lawyer representing the civil parties in the case: "This arrest brings to a close a long period of impunity."
At the end of the 1980s, clashes broke out between Liberian government forces and militants claiming to be from the NPFL, an opposition group led by Charles Taylor. It was the start of a civil war that would last for nearly 10 years and would cost the lives of 150,000 people. Martina Johnson, a former commander of the NPFL and a member of Taylor's inner circle, is accused of having committed murders and mutilations towards the end of 1992 during Operation Octopus, one of the bloodiest of the entire war.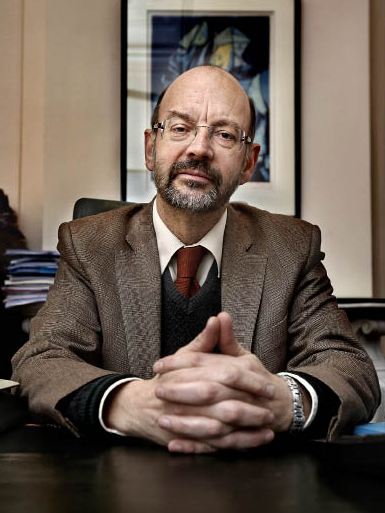 Luc Walleyn, a lawyer specialising in international criminal justice, was mandated in 2012 to file a complaint on behalf of three people who had been present during the massacres and themselves been threatened and injured. He welcomes the decision of the Belgian courts: "Despite the recommendations of the Truth and Reconciliation Commission set up in the country, the government has made no effort to prosecute those guilty of the atrocities committed during the civil war. Charles Taylor was sentenced by the International Criminal Court in 2012, but for crimes committed in Sierra Leone. The arrest of Mrs Johnson is therefore an important event for Liberia after a lengthy period of impunity."
Jean-Philippe Kot, an ASF expert in international justice, makes the same observation: "I am delighted to see that, more than 20 years after the events, justice is taking its course. Some crimes are so exceptionally serious that they affect the entire international community. A State exercising its jurisdiction is therefore not only acting out of self-interest, but in the interests of the international community."
Martina Johnson's arrest was made possible by her presence on Belgian territory. Indeed, Belgium has legislation authorising tribunals to rule on crimes against humanity, war crimes and genocides wherever these have been committed, provided that there are ties with Belgium. It is thanks to this law, too, that 8 Rwandans received sentences in Brussels between 2001 and 2009 for their involvement in the 1994 genocide. The investigations into the case of Mrs Johnson will continue in the coming months. The trial is expected to be held in the next two years.
Cover picture: Impunity for the war crimes committed during the war in Liberia has hindered efforts for reconciliation © Tommy Trenchard / IRIN