February 17, 2023
Protecting constitutional rights of pre-trial detainees through access to justice in Uganda
UgandaDetentionLegal aidUncategorized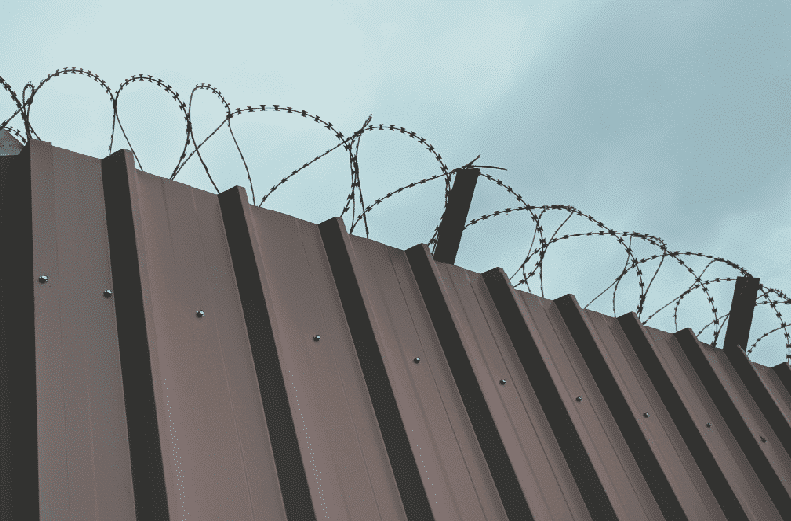 ASF's team in Uganda has just published a baseline study on 'Protecting constitutional rights of pre-trial detainees through access to justice in Uganda'. It is available on our website and will be presented during an ExPEERience Talk on 2nd March 2023. You can sign up to follow the presentation online.
The (over)use of pre-trial detention in Uganda
Although detention pending trial should be the exception rather than the rule, the use of pre-trial detention is highly prevalent in Uganda. In March 2022, over half of the prison population was awaiting trial, one of the main contributing factors to a prison occupancy rate of over 300%.
Prolonged pre-trial detention does not just lead to overcrowding, it also makes one more vulnerable to torture, ill-treatment and coercion to make a false confession. For a suspect or accused person, spending a significant amount of time awaiting trial in prison undermines its chance to benefit from a fair trial as well as its presumption of innocence.
There are safeguards in place in Ugandan law, including in the Constitution, to ensure that pre-trial detention is used sparingly and with respect for an accused person's rights and freedoms. However, these provisions are often violated, whether due to abuse of power by officials, slow investigations, corruption, case backlog, ignorance of the law, and/or lack of adequate legal representation.
In 2021, ASF conducted a baseline study to gather much-needed evidence and data about the situation of pre-trial detainees in Ugandan prisons. The objective of the study was to provide an overview of the socio-economic profile of detainees, patterns of detention and arrest, and experiences of pre-trial detention.
The socio-economic profile of pre-trial detainees: What the baseline study tells us
In Uganda as in other countries around the world, pre-trial detention disproportionately affects the underprivileged. The majority of suspects and inmates surveyed (77%) had either no qualification or had only completed primary school. Only 8% were engaged in formal employment around the time of their arrest, while the rest were dependent on the informal sector or peasantry.
These dynamics have significant implications for the criminal justice system. Individuals from economically and socially disadvantaged backgrounds are more likely to be involved in low-level petty offences as a way to make ends meet, in which case pre-trial detention may both be unnecessary and further reinforce their marginalization.
They are also likely to be less knowledgeable about their rights, encounter more challenges in accessing legal aid, and not have the resources and support networks to recover from a long period in pre-trial detention. Those with additional vulnerabilities, such as refugees, women and children also experience added challenges.
Constitutional and procedural safeguards
The Constitution of Uganda provides that a suspect detained at a police station should be produced before a magistrate within 48 hours. This is to allow for judicial control of the charge and necessity of detention. In the baseline study conducted by ASF, only 7% of suspects found in police custody had been there for less than 48 hours. The majority of suspects (63%) also did not know of their right to apply for police bond, which means that few were able to advocate for themselves.
In Uganga, the Constitution provides that pre-trial detention should not go beyond 60 days for non-capital offences, and 180 days for capital offences. In practice, 59% of inmates surveyed in prisons had spent over 180 days on remand. Several prisoners had been awaiting trial for several years, including a 21 year-old female prisoner who had been on remand for six years of her life. The recent passing of new bail guidelines is likely to worsen the situation.
Access to legal aid: a necessary but insufficient condition for the rights of detainees to be upheld
Of all the inmates surveyed, only 19% had accessed legal services during their time in detention. Free and accessible legal aid services are key in order to ensure that inmates are made aware of their rights and supported in moving their case forward or accessing bail. During the launch of the baseline study report, stakeholders from criminal justice institutions and legal aid service providers called for the National Legal Aid Bill to be passed into law so that access to legal aid is guaranteed to indigent or people in vulnerable situations.
However, more systemic changes are crucial in order to ensure that the use of pre-trial detention is limited to those cases for which it is necessary, and used in accordance with procedural and constitutional safeguards. From the point of arrest, all stakeholders in the criminal justice systems as well as the government of Uganda have a role to play in ensuring that individual rights and freedoms are respected, that the criminal justice system does not unduly criminalise the disadvantaged and that violations are duly identified, investigated and remedied.
Full policy recommendations are available in the baseline study report.
ASF's work in pre-trial detention in Uganda
Since 2019, ASF and its partner the Legal Aid Service Providers Network (LASPNET) in Uganda, with funding from the Austrian Development Cooperation (ADC), have been working to protect and promote constitutional and procedural rights in the administration of justice in Uganda. As part of this, free legal aid services have been provided in eight district to over 4000 pre-trial detainees. ASF also conducts sensitisation sessions to empower communities to enforce their rights, as well as local and national advocacy efforts for positive reform.