March 27, 2012
To the 500 legal professionals working alongside ASF: thank you!
NewsPro bonoSupport ASF
Brussels, 27 March 2012 – The International Legal Network (ILN), the international network of lawyers created by ASF in 2010, is pleased to welcome its 500th member. The arrival of this new member demonstrates the solidarity of legal professionals in support of those assisted by ASF. Based on the principle of pro bono intervention, the ILN has become an essential force in developing the organisation's activities. Its success rests largely on the persistent and tenacious work of its members.
Over the past two years, the ILN has contributed to ASF's work through 63 interventions in a dozen countries, by training local lawyers, providing legal assistance, following trials, and carrying out legal research. Carried out locally or from a distance, these missions constitute more than 400 days of work "donated" to ASF. As demonstration of the growing diversity of the ILN, the network's members originate from over 60 countries in both the northern and southern hemispheres, with interests and experience levels that are both varied and complementary.
"We involve members in our projects according to their domain of expertise. Their actions allow us to increase the impact of our work locally and to provide local lawyers with specialised supervision", ILN Coordinator Catherine Lalonde says.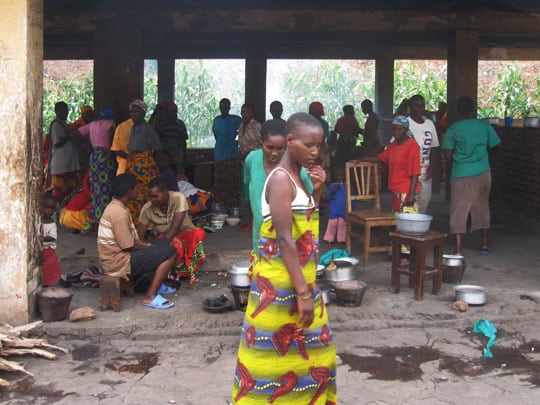 This ethos of legal professionals from all backgrounds sharing their experiences and collaborating is the heart of ASF and ILN's work. Coaching is a perfect illustration of how this dynamic works: for example, Burundian and Rwandan lawyers were recently able to benefit from ILN members who helped them to manage and take on complex cases, such as those involving sexual violence, torture, freedom of expression infringements, and illegal preventative detention. This coaching mechanism is an innovative needs-based approach.
"The enthusiasm of our local colleagues is huge, but the means available to them are generally limited", explains Charlotte Verhaeghe. A lawyer from the Brussels Bar, who worked for a coaching mission in Burundi, she elaborates: "By coaching these lawyers throughout their cases, ASF is really making a difference".
With the need for help continually evolving, the ILN has to constantly enrich its network with new skills and expertise. "In addition to more traditional skills, we are looking for Arabic-speaking lawyers specialising in international human rights, lawyers experienced in negotiating, and criminal lawyers with special in-depth knowledge of transitional justice procedures", Catherine Lalonde adds.
ASF would like to wholeheartedly thank the 500 members of the ILN network who support ASF's work and, through their actions, contribute to making the law a force for durable change for the most vulnerable people.