December 21, 2013
"We are caught between a rock and a hard place"
UgandaHuman rights defendersNews
Kampala, 21 December 2013 – President of a human rights defence association, Rénovat Ninahazwe is a Burundian human rights defender at risk. As a result of serious threats, he has had to leave his country, finding temporary refuge in Uganda with the help of Avocats Sans Frontières (ASF). He and his family are being taken care of in the context of a programme for the protection and defence of lawyers and other human rights defenders threatened during the exercise of their profession. This is his story.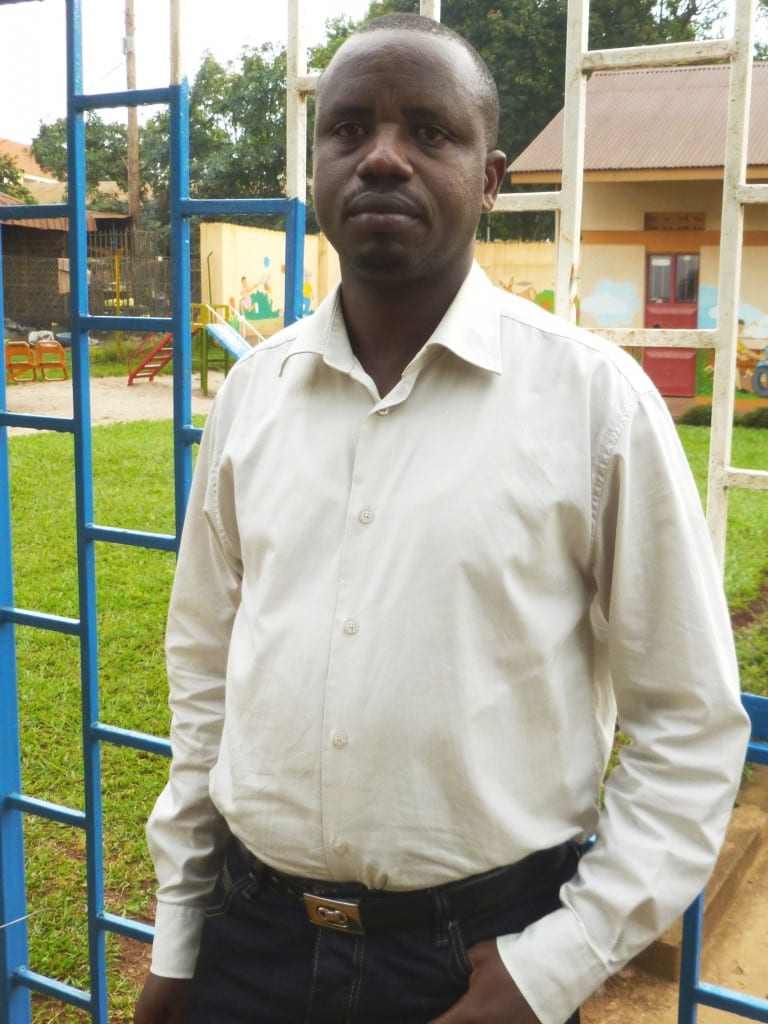 Rénovat Ninahazwe is a committed human rights defender: "We are caught between the people and the authorities, between a rock and a hard place. And once the authorities become displeased with our activities, we run certain risks." That is what happened in 2012, when he agreed to defend the case of 700 traders against an Administrator accused of illegally creating a competing market in one municipality of the Burundian capital of Bujumbura.
One day in October 2012, the Administrator in question, accompanied by two policemen, paid this human rights defender a visit at home and attempted to corrupt him. "You might think you can buy everybody, but I'm not for sale", responded the human rights defender. The threats – including threats of "removal" as well as pursuit by car – came to a head, forcing Mr Ninahazwe to leave first the capital, and then his country, for Nairobi, the capital of Kenya.  As a precautionary measure, his wife and two daughters aged three and five went with him. On several occasions, he was summoned by the Anti-Corruption Court in Burundi. "But this was just an excuse to force me to return and to show that this Court was working. There was a real risk of physical removal or that one of my children might be kidnapped", he explains.
In August 2013, with the support of the ASF teams in Burundi and in Uganda, the whole family was transferred to Kampala. "I felt the ASF staff were always nearby. They organised everything: the cars, the plane tickets… I was really very impressed", he recounts.
Since then, the Ninahazwe family has been living in a small apartment in the Ugandan capital. Although his two little girls have been able to start at a local school, "it isn't really a stable situation. We don't know what the future will look like", says the human rights defender's concerned wife, who has had to abandon her accountancy studies. "My work is terrorising my family, in a way", notes Mr Ninahazwe. "What I wish for today is to return to live and work in my country, because I am convinced that change is possible, that these corrupt practices will disappear one day."
In the meantime, the ASF teams continue to offer all of their support to Mr Ninahazwe. He will therefore benefit from training to help him manage the risks linked to his situation along with five other human rights defenders in the region, as well as psychological support, which is extremely useful given the traumatic nature of these events.
Human rights defenders like Mr Ninahazwe are confronted with situations which are aimed at placing restrictions upon their work, such as threats, legal and administrative harassment, and sometimes even torture or murder. In response to this situation, ASF, in partnership with the East Africa Law Society (Regional Bar of legal professions in East Africa), is conducting a support project for Human Rights Defenders who are experiencing difficulties in Burundi, Kenya, Uganda, the Democratic Republic of the Congo and Rwanda. This project is being financed by the European Union.
Cover picture: The Ninahazwe family from Burundi in momentary exile in Uganda © ASF/ G. Van Moortel.