July 24, 2013
Being a lawyer, a high-risk profession
UgandaHuman rights defenders
Bukavu / Arusha , 24 July 2013 – Whether they are members of civil society organizations, community leaders, lawyers or media professionals, human rights defenders (HRDs) have a common objective: promote and protect human rights. They are often confronted with attempts to limit their work such as threats, administrative or judicial harassment, and sometimes torture or even murder. That is why Avocats Sans Frontières (ASF) and the East Africa Law Society (EALS) are implementing actions of support and protection for HRDs in five African countries.
Hippolyte Mapendano Tonderi lives in a small village located just outside of Bukavu, in South Kivu (East of the DR Congo). As a legal professional, he has been subjected to threats in a case of assault and battery. "I am defending the rights of a craftsman who has been violently assaulted by a taxman on a market. Following the complaint introduced by my client, the taxman has been arrested by the Public Prosecutor", he tells. "Since then, this taxman, who has been temporarily released, threatened me with death on several occasions because of my commitment in my client's defence. I filed a complaint but no instruction has been opened against him yet".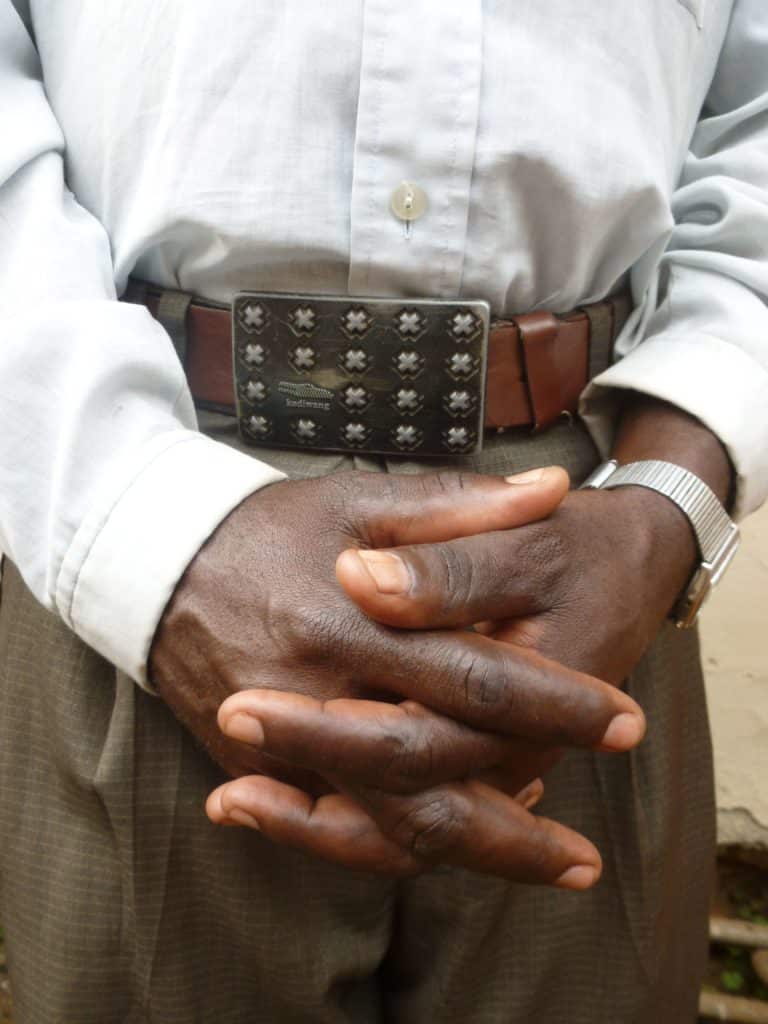 This situation illustrates the challenge HRDs have to face while exercising their profession. "Although democratisation processes are under way in the regions, HRDs continue to face numerous impediments in their daily work", states Gilles Durdu, coordinator of the HRDs protection project, based in Arusha, Tanzania.
This project funded by the European Union is managed by ASF in partnership with the East Africa Law Society (Regional Bar of legal professions in East Africa). Its aim is to support the lawyers and other HRDs who are experiencing difficulties in Burundi, Kenya, Uganda, DR Congo and Rwanda. One of the project's characteristic is to offer a judicial support to HRDs subjected to immediate and ascertained threats or risks. "This assistance is complementary to direct protection measures. We have trained a team of 42 lawyers originating from the target countries, ready to give legal assistance", explains Gilles Durdu.
Moreover, the project supports measures on longer-term, such as the development of a legal framework designed to provide protection specific to HRDs. "We are also stimulating a dynamic with all stakeholders concerned, including institutional donors, which should lead to the creation of a regional protection fund for HRDs", adds the ASF project coordinator.
As of today, 13 cases of threatened HRDs have been taken up within the project. Hippolyte Mapendano hopes that, with the help of ASF, he will become able to exercise his profession in complete safety in the short and long-term: "The fence provided by ASF all around my house is already protecting me. But the support of the ASF lawyer in the outstanding procedure against the person who is threatening me for months is a relief. Because if this person is condemned, I will be able to get my life back in order".
Cover photo: Subjected to death threats, lawyer Mapendano is benefiting from the material and legal support of ASF. Bagira, South Kivu, DR Congo, June 2013 © ASF / G. Van Moortel