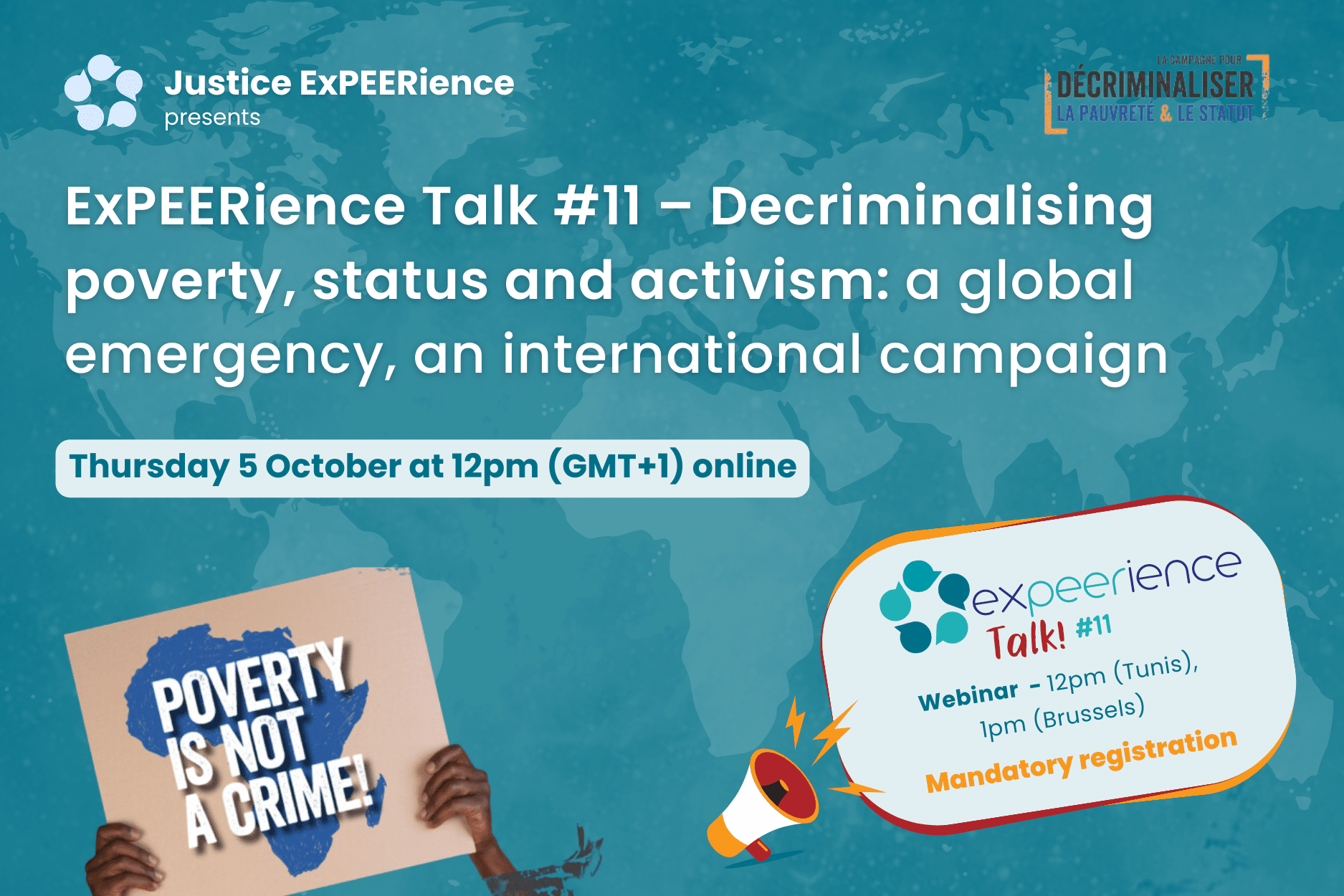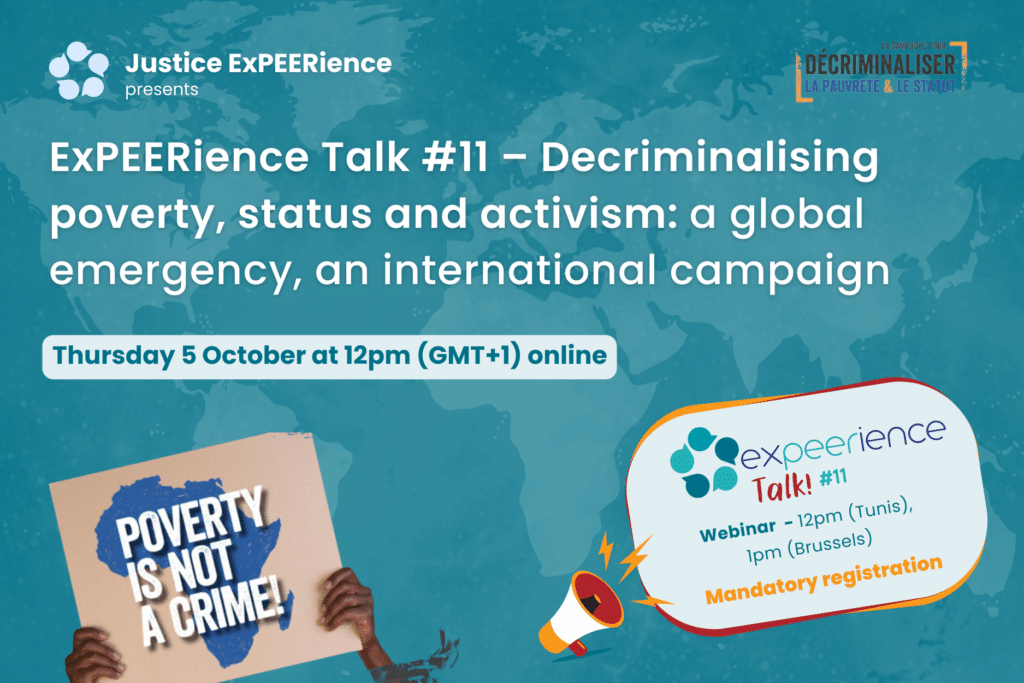 When? 5 October – 12 pm (GMT+1, Tunis) ; 1pm (GMT+2, Brussels)
Language: French
Free online event – Mandatory registration
This 11th ExPEERience Talk will be devoted to the Campaign for the Decriminalisation of Poverty, Status and Activism. Several of its members will present its history and how it operates. They will discuss the challenges encountered and the opportunities presented by the networking of a multiplicity of actors to tackle a global and systemic issue of such magnitude.
In many countries, criminal procedure, penal codes and policing policies continue to reflect a colonial legacy. Offences dating from the colonial era, such as vagrancy, begging or disorderly conduct, are commonly used against people already in a vulnerable or marginalised situationt (homeless people, people with disabilities, drug users, LGBTIQ+ people, sex workers, migrants, etc.), with the sole aim of criminalising what they represent in society rather than the offences they have committed. Many countries are also witnessing a narrowing of civic space and the use of criminal law to repress activism and stifle dissent. These phenomena are deeply rooted in the legislation, institutions and practices of States around the world.

During this ExPEERience Talk, speakers from several of the campaign's member organisations will illustrate the very real consequences of these repressive laws and practices for civil society and the general public. They will also talk about the various actions undertaken as part of the campaign: joint research, litigation and lobbying actions before national and international institutions.
To date, the campaign is supported by some fifty civil society organisations from many countries. Its ambition is to create the conditions for a global change in criminal and social laws, policies and practices by adopting a transnational and multisectoral strategy.
Speakers
Khayem Chemli – Head of advocacy at ASF – Euromed region (moderator)
Soheila Comninos – Senior program manager at Open Society Foundations
Arnaud Dandoy – Research & Learning Manager at ASF – Euromed region
Asmaa Fakhoury – Country director Morocco
Maria José Aldanas – Policy Officer at FEANTSA