February 27, 2014
"Giving legal aid is like giving hope"
UgandaHuman rights defendersNewsPro bono
Kampala, 27 February 2014 – Promoting free legal aid is paramount in supporting access to justice for people living in vulnerable situations. Avocats Sans Frontières (ASF), in partnership with the Uganda Law Society (ULS), is mobilizing lawyers to defend the basic rights of Ugandans. Akello Suzan Apita (see picture) is one of the 16 lawyers engaged in this endeavor.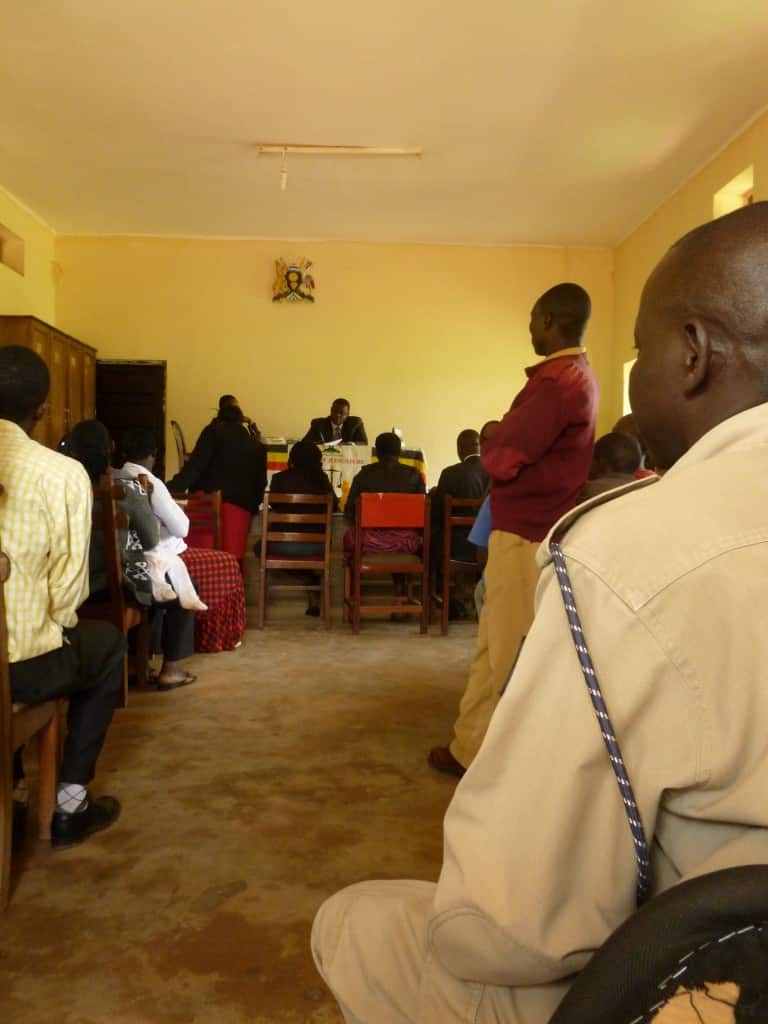 Providing free legal aid services (pro bono) for those who are not able to pay for these services is essential if justice is to be accessible to all. In Uganda, registered lawyers have formally started to provide these services on basis of a requirement by law only since 2009.
One of the cornerstones of the ASF and ULS programme is to develop a "pro bono spirit" among lawyers. This social role of lawyer is dear to Ms. Akello Suzan Apita: "I happened to come from Northern Uganda, where many people – including my own family – have suffered from the Lord Resistance Army's violence. I was fortunate to study in Kampala with the help of a scholarship. Soon after my studies, I practiced law with the Legal Aid project of the Uganda Law Society in the northern regional branch, where I come from."
High quality legal aid services are badly needed for people in prison. "Detainees have no access to a lawyer. No one is standing up for their rights. So, giving legal aid there is like giving hope, giving a future to the prisoners whose hopes and dreams of a better life seemed shuttered", she recalls.
As pro bono lawyer, Ms. Apita is a first line witness: "I see how people are suffering, how they have been deprived of everything, their homes and properties. I am fighting to help them recovering their rights, their dignity and improving their living conditions".
Making legal aid services accessible is crucial to improve people's lives and greater protection of their rights will impact beneficially on their immediate living conditions and have long term effects on their economic status, thus contributing to reduce poverty.
"Being passionate for human rights work is one thing but we also need to yield results. Improving our skills as lawyer is therefore crucial and ASF is helping us in that", finds Ms. Apita. ASF and ULS are organizing trainings and supervision of pro bono lawyers to increase their ability to protect the rights of the most marginalized population groups but also to influence for greater government support for these vital services. "Most people in Uganda think that justice is only for the rich. This should change. Of course, we cannot reach everybody but at least, when we help people, we see their smile on their face. This is the best reward", concludes Ms. Apita.
Since the start of the programme funded by the Belgian Department for Development Cooperation, around 200 lawyers have been mobilized through this project and have consequently provided free legal aid services to people across Uganda.
Cover picture: Kampala, Uganda, 2013 © ASF – G. Van Moortel