February 19, 2020
Partners' Profiles 2/4 : Ghislain Lukambo
Congo (the Democratic Republic of the)Business & human rightsNews
<<< Read Marceline's profile (1/4) Avocats Sans Frontières, active in the Democratic Republic of Congo since 2002, would not be able to act without its partners. It is for this reason that, today, we wanted to give voice to them. These men and women told us about their everyday life, their realities and their convictions. Through a series of profiles, meet these figures who represent the Diocesan Commission for Justice and Peace in Boma, the Congolese League against Corruption and the

Network of Observers

.

They are all working on the project, "Putting the interests of local populations at the heart of natural resource management: transparency, accountability and protection of rights," in the province of Kongo Central and, more specifically, in the coastal zone of Muanda (more information here). Today, Ghislain Lukambo speaks to us about his actions within the

Congolese League against Corruption (LICOCO)

. He tells us about the reasons that led him to engage in the fight against corruption, an endemic phenomenon in the natural resource sector, and of the importance for all community members, regardless of gender, to be able to make their voices heard.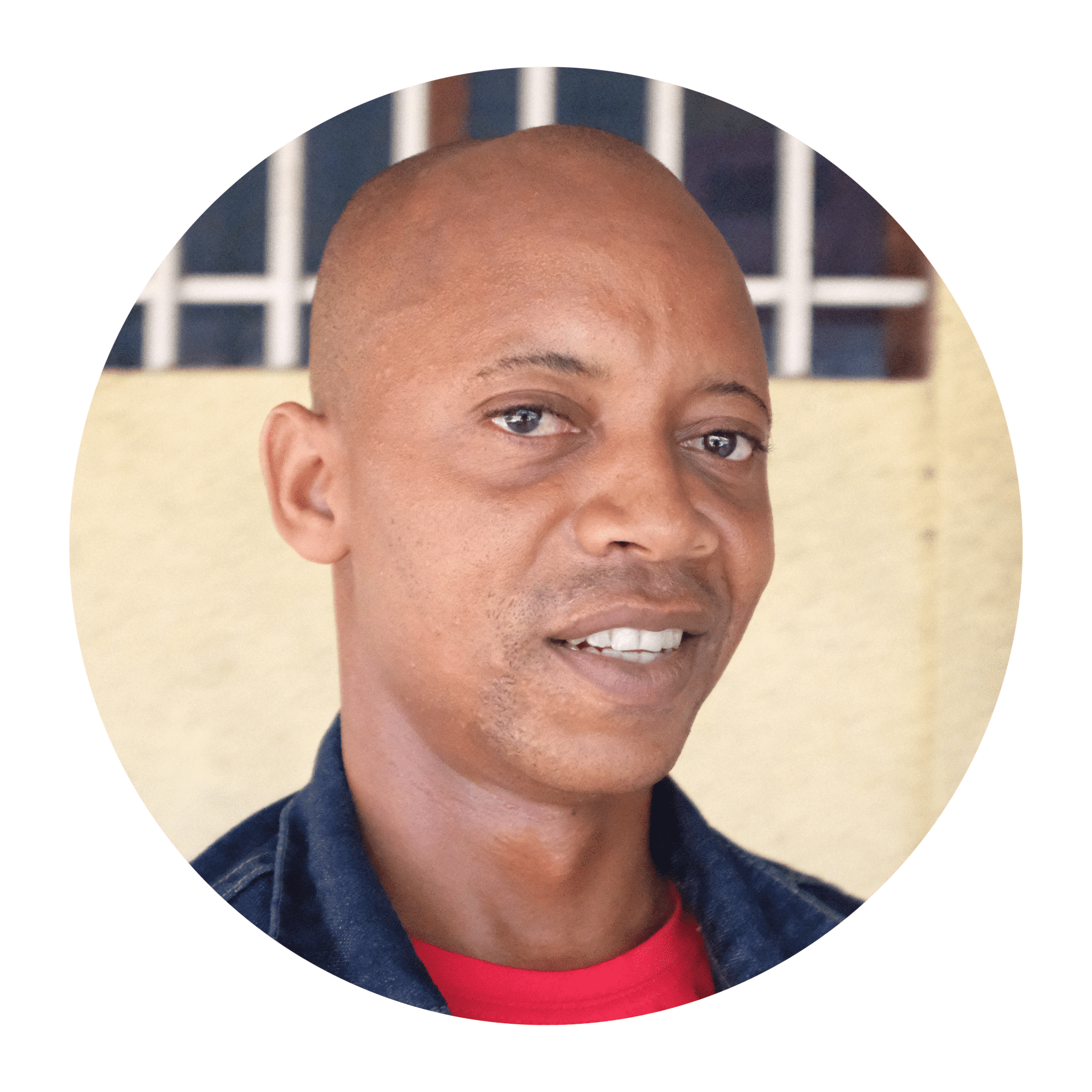 Ghislain :
Changing a Congolese Justice System that is rooted in corruption
What was your personal journey?
When I became a Lawyer, I started practicing within the Kongo Central Bar. I quickly realised that our justice system is rooted in certain negative practices that put those who are right, but have little means of profit, at the disadvantage of those who are in the wrong but have power. For me, this fight is first and foremost personal. But fighting alone is ineffective, that is why I decided to join the Congolese League against Corruption, LICOCO
Why did you choose to join LICOCO?
LICOCO is an NGO whose main objective is to create a fairer society where anti-values will be banned, set aside for the benefit of a societal well-being that benefits everyone. We advocate for a rule of law that allows everyone to express themselves freely. We believe that whoever is right in a particular dispute must be able to go before the courts and tribunals to seek justice. Today, that is not the case. We have a justice system that operates with a 'double standard', with the balance always tilting in favour of the economically strong party. So we, at LICOCO, want to help all the marginalised communities.
So, you work with ASF in the field of natural resource management. Why does this area seem important to you?
We want to help all marginalised communities and, in this sector, there are a lot of them. These communities deserve a better justice system! There are a lot of anti-value practices in Kongo Central, which are hard to fight, so we have to move forward at snail's pace. But small steps still mean moving forward. The problem we must face is that the Congolese people continue to believe that these anti-values are a way of life, which is not true. Good governance, the rule of law, is not based on a society that looks after an affluent class and ignores a marginalized class, which is impoverished and suffering. And yet, you know as well as I do, it is in a society like this that we evolve. Let's take for example the coastal zone of Muanda. It is a city that borders the Atlantic Ocean and has many natural resources at its disposal, such as oil. In many cases, cities with plenty of oil are more developed than the others because the companies that operate in the area have a positive impact on the daily lives of local populations. But go to Muanda… And you will find that the communities, even though there is oil in their soils, have almost nothing. Only a few villages are educated, while the extraction of crude oil in the territories never stops. In Muanda, like elsewhere, we must also speak about women. Women are at the root of many things, if they do not know their rights then we will not have a truly fair society. Because any society which based solely on men, is a dead society. If we do not succeed in involving women in the management of daily life, natural resources, etc. then we will have failed We need to continue to move forward, even if it is at snail's pace! [laughter] I am certain and aware that the impact caused by exploitation of natural resources currently benefits only a fraction of the population and not all of the inhabitants. We have chosen to work with ASF because we are fighting the same battle: pushing all of these communities to understand and know their own rights, then to demand they are respected. It is going to take some time but, together, we can do it.

The overall objective of the project is to contribute to the transparent management of natural resources in accordance with human rights. More specifically, it aims to support the involvement and participation of concerned populations in order to (i) ensure the transparency of natural resource management processes and the fight against corrupt practices and (ii) protect and realise their rights in this framework. The project contributes to the emergence of the essential conditions for an inclusive, sustainable and human rights-based development. It does so by empowering local populations so that they are fully able to play a role in the natural resource management processes, as well as accompanying them in order to guarantee the protection of their rights.

Photos and interview: Camille Burlet