ASF in Morocco
Location: Rabat 1st ASF project in Morocco: 2013 Team: 2 collaborators Contact: mar-cp@asf.be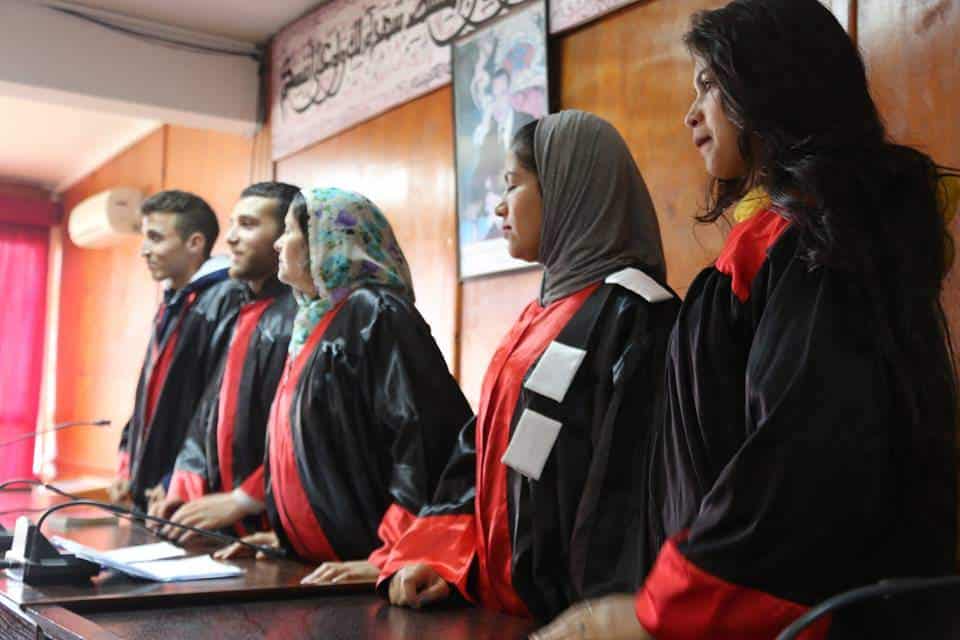 Context
The Arab springs have been the source of major changes in the southern Mediterranean region, but Morocco did not experience social movements on the scale of those that emerged in Tunisia or Algeria in the early 2010s. Despite this, Morocco adopted a new – and more liberal – constitution in 2011 and encouraging legislative reforms, presenting itself on the regional and international scenes as a state strongly committed to the democratic process and reforms in terms of rule of law.
However, in spite of this new constitution, these new legislations and the ratification of the main international human rights instruments, the Moroccan population can't today effectively and fully exercise the rights enshrined in these different texts. The Constitution enshrines for example the principle of equality between men and women as a fundamental principle, but civil society still does not witness the expected changes on the ground and the country is struggling to effectively fight gender-based violence and discrimination.
Conditions of justice and human rights
In Morocco, the rate of incarceration remains very high (237 detainees per 100 000 inhabitants). Approximately 88.000 people are detained, of whom nearly 45% are awaiting trial, while the country's prisons have a capacity of around 53.000 detainees (which represents a prison overcrowding of 156%).
Detainees sentenced to terms of up to 2 years, for minor offences, account for half of the total population and young men aged between 20 and 30 years are over-represented (45%).
Prison terms are also a "double punishment" because they not only contribute to structural overcrowding in prisons and poor conditions, but also have negative consequences for detainees and their families, especially the poorest. Detention systematically leads to a loss of income and employment, and further impoverishes already vulnerable households.
The "Charter for the Reform of the Legal system", adopted in 2013, is struggling to deliver convincing results, considering that the long-awaited revisions of the Criminal Procedure Code and the Penal Code to bring them into compliance with the new Constitution have not yet been made. The Covid-Sars2 pandemic has multiplied repressive episodes, with more than 90.000 citizen arrests recorded in 2020, triggering prosecutions, condemnations and, ultimately, incarcerations which further clog already overcrowded prisons.
ASF's strategy in Morocco
ASF wants to assist Moroccan civil society in its fight to contribute to a plural, democratic and egalitarian Morocco, that respects humans rights and is based on the principles of social justice and sustainable development. To this end, ASF supports the legal empowerment of justice seekers in situation of vulnerability in their claims and the realisation of their rights, relying on the interdisciplinarity of actors to ensure comprehensive support.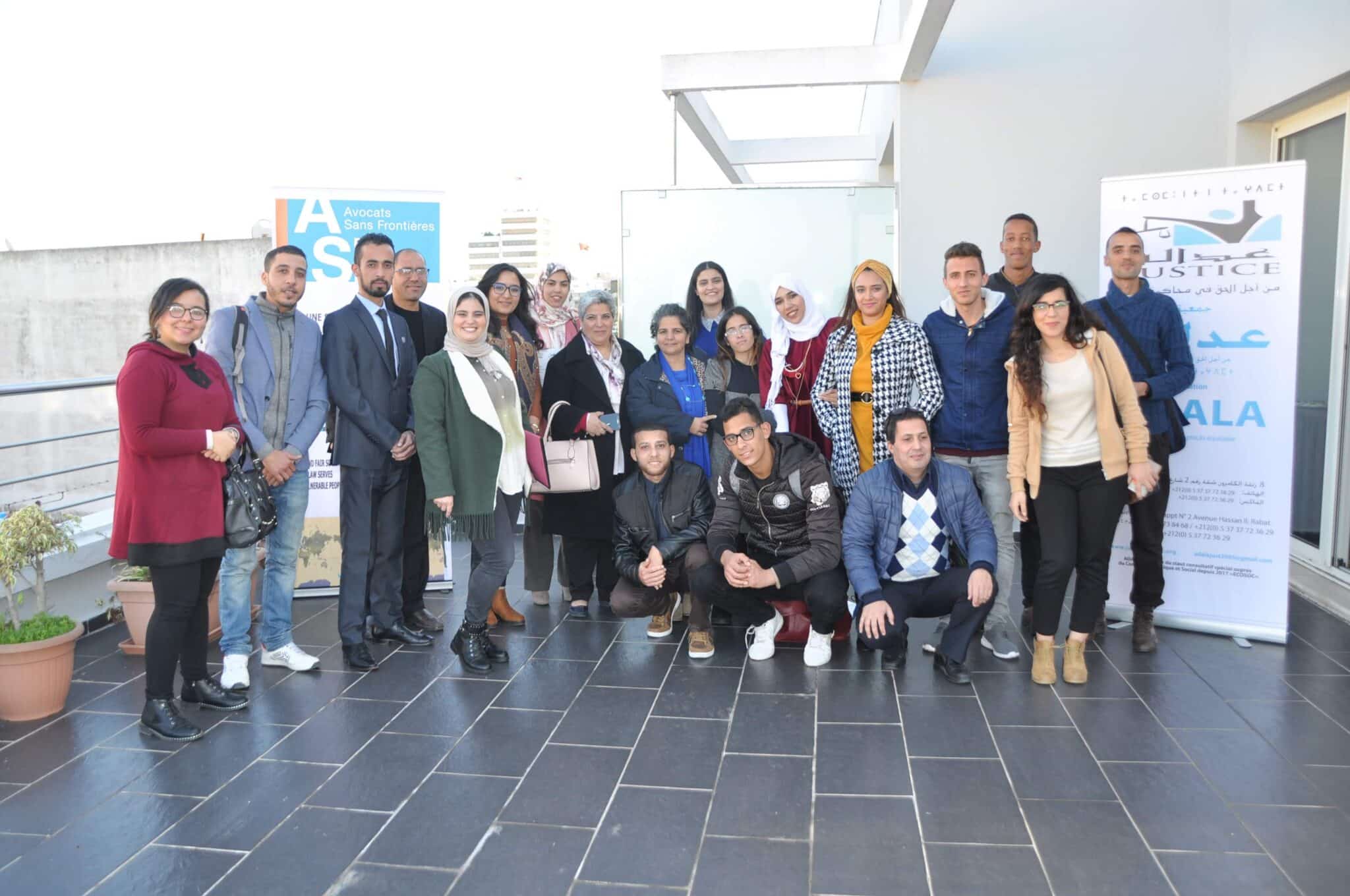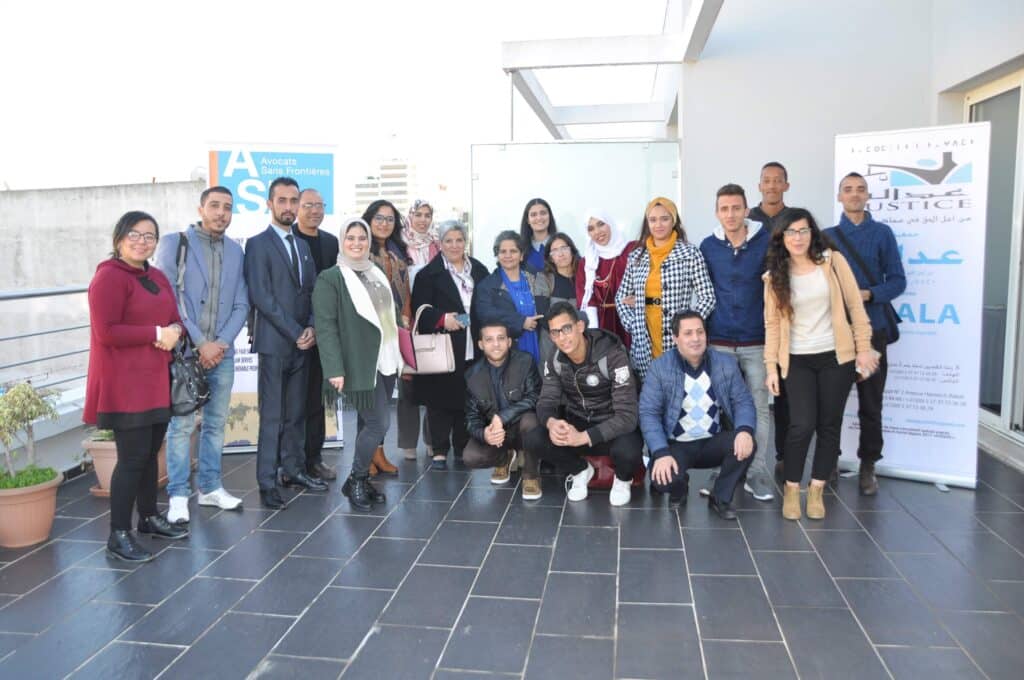 News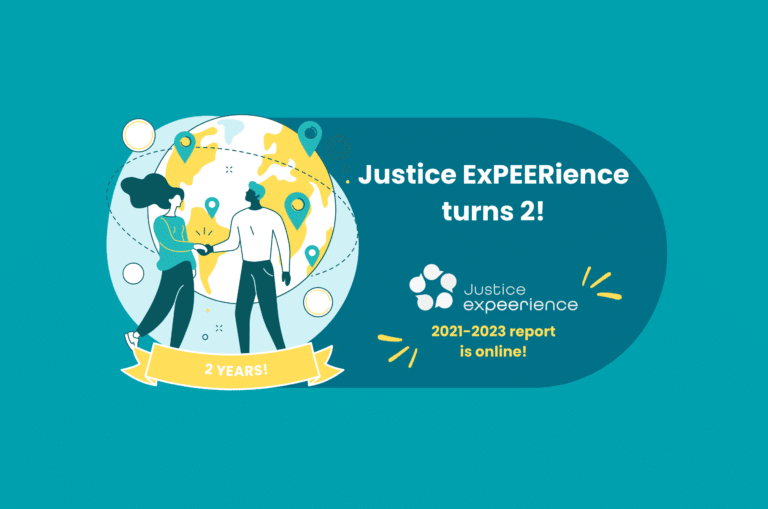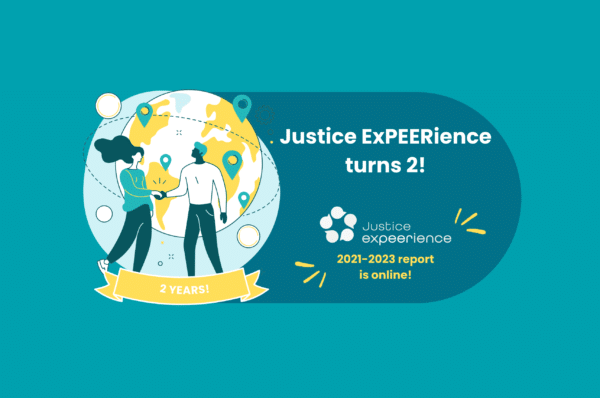 October 16, 2023
Justice ExPEERience, the human rights network launched by ASF, celebrates its second anniversary
Two years ago, Avocats Sans Frontières launched Justice ExPEERience, a network for the promotion of human rights, as well as an online platform of the same name to support and energise this network. This anniversary is an opportunity for us to look back at the history and mandate of the Justice ExPEERience network and its platform. A report on its first two years of activity has just been published, covering developments since its creation, its key projects and also its development prospects.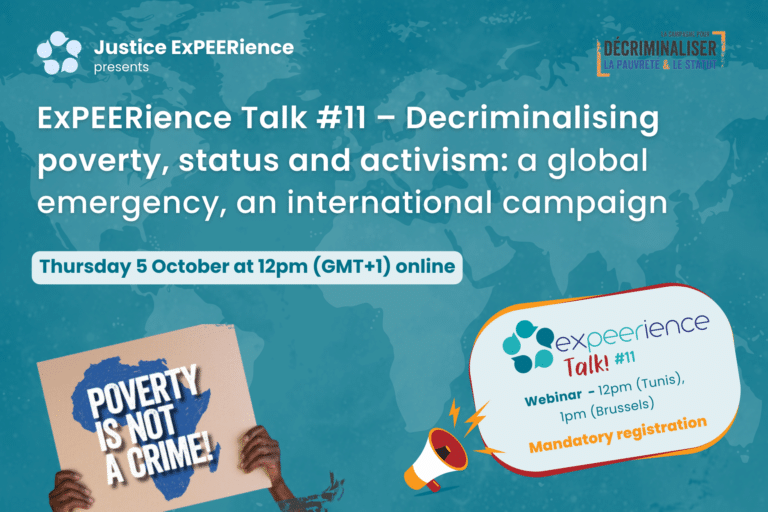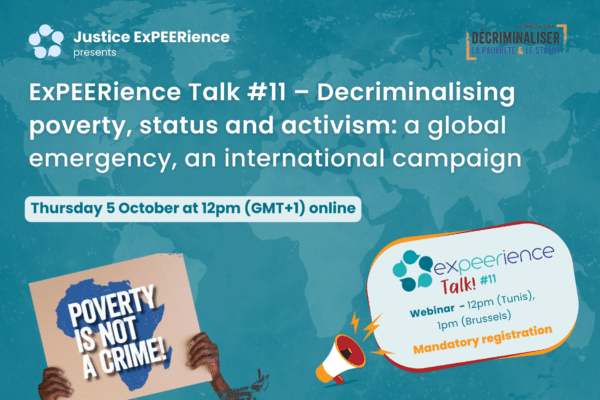 September 22, 2023
ExPEERience Talk #11 - Decriminalising poverty, status and activism: a global emergency, an international campaign
This 11th ExPEERience Talk will be devoted to the Campaign for the Decriminalisation of Poverty, Status and Activism. Several of its members will present its history and how it operates. They will discuss the challenges encountered and the opportunities presented by the networking of a multiplicity of actors to tackle a global and systemic issue of such magnitude.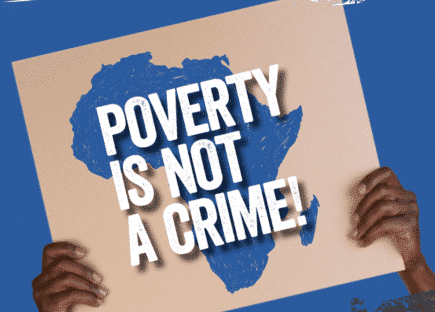 September 14, 2023
The campaign to decriminalise poverty, activism and status
The Campaign for the Decriminalisation of Poverty, Status and Activism, launched in Africa, South Asia, North America and the Caribbean, is led by a coalition of civil society organisations calling for the revision and repeal of laws that target people because of their status (social, political or economic) or their activism. In many countries, criminal procedure, penal codes and policing policies continue to reflect a colonial legacy. Offences dating from the colonial era, such as vagrancy, begging or disorderly conduct, are commonly used against people already in a vulnerable or marginalised situationt (homeless people, people with disabilities, drug users, LGBTIQ+ people, sex workers, migrants, etc.), with the sole aim of criminalising what they represent in society rather than the offences they have committed.