ASF in the Central African Republic
Location: Bangui and Berberati Date of establishment: 2015 Team: 8 collaborators Contact: bur-apcpi@asf.be - Telephone +236 72 74 05 72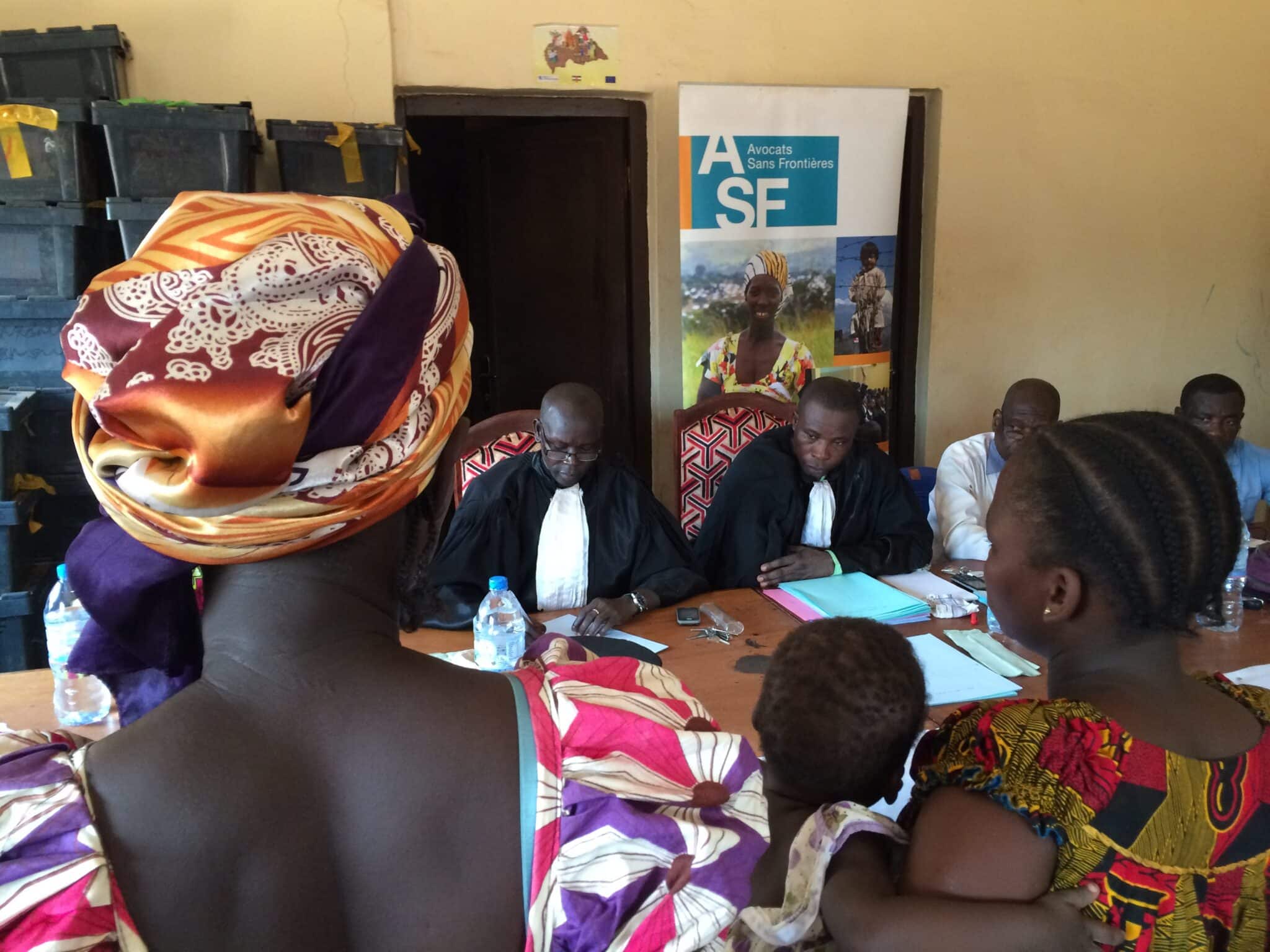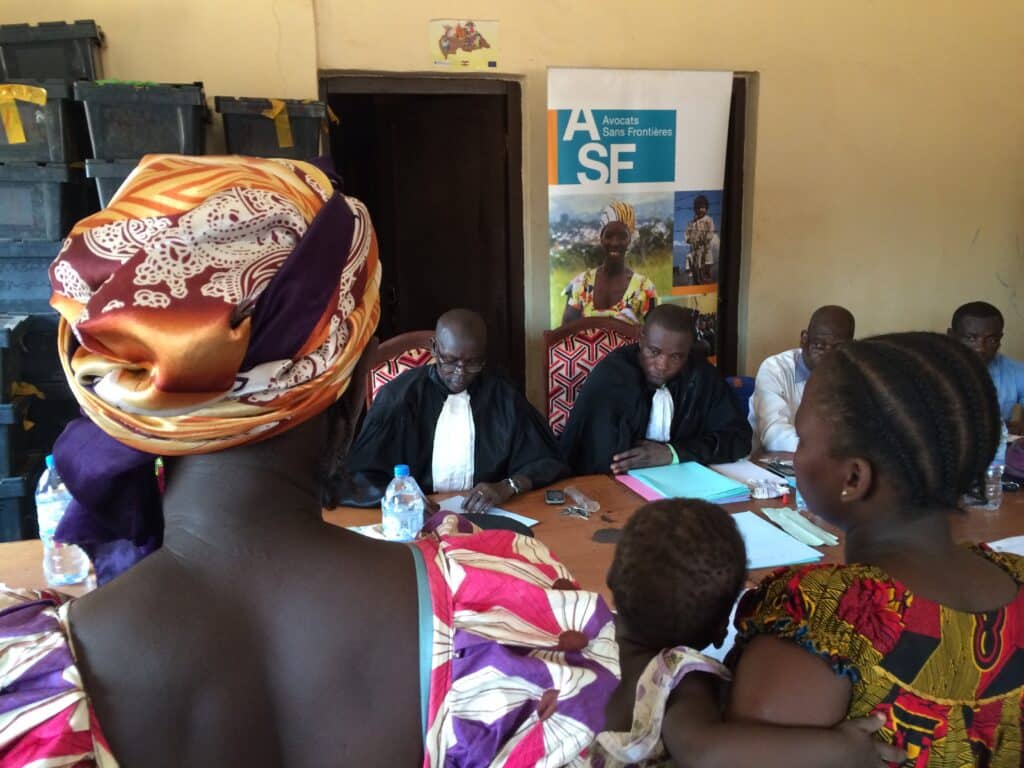 Context
The many political and military crises that have affected the Central African Republic (CAR) have for decades been undermining the establishment of the rule of law. Justice, perceived as arbitrary and not independent by a majority of the population, is faced with enormous challenges.
Legal personnel, mainly located in the capital Bangui, are too few to provide their services to the country's 3 courts of appeal and 24 tribunals. Of the hundred or so lawyers officially registered, only one is located outside of the capital. Furthermore, the training of justice actors falls short in terms of quality.
The country's needs in the justice sector are considerable, both in terms of supply and demand for justice:
For citizens seeking justice:

lack of knowledge of rights and procedures, geographical remoteness, insufficient funds, lack of understanding of the role of justice actors, lack of trust and reluctance (religious, cultural, social) to seek formal justice, etc.

For legal personnel offering their services:

lack of political will, problem of articulation between the formal and informal justice system, insufficient resources (human, financial, material), lack of training/supervision of institutional actors, insufficient geographical coverage, non-conformity, non-existence and inadequacy of the normative framework, corruption and other forms of abuse and lack of synergy between actors.
ASF's intervention strategy
ASF highlights a holistic approach to access to justice in CAR, whilst supporting community justice actors (neighbourhood chiefs, customary and religious leaders) and strengthening the capacity building of key legal aid actors (bar associations and civil society organisations).
News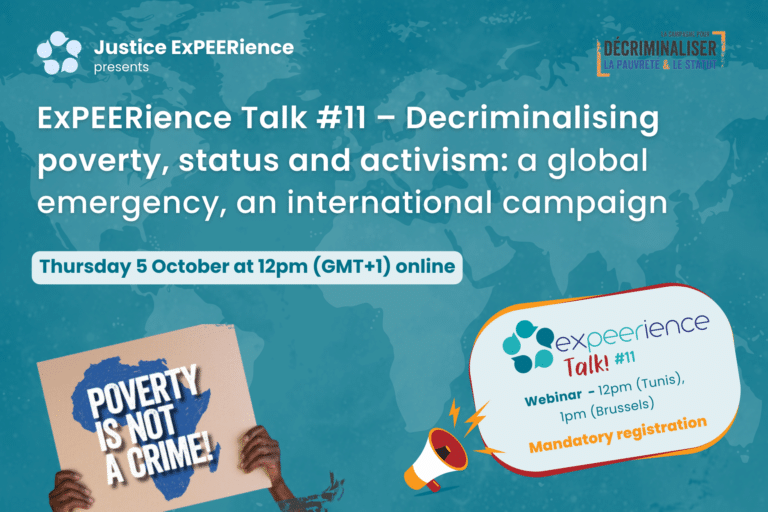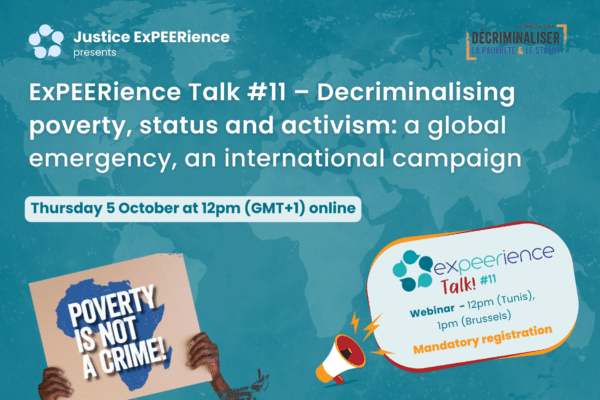 September 22, 2023
ExPEERience Talk #11 - Decriminalising poverty, status and activism: a global emergency, an international campaign
This 11th ExPEERience Talk will be devoted to the Campaign for the Decriminalisation of Poverty, Status and Activism. Several of its members will present its history and how it operates. They will discuss the challenges encountered and the opportunities presented by the networking of a multiplicity of actors to tackle a global and systemic issue of such magnitude.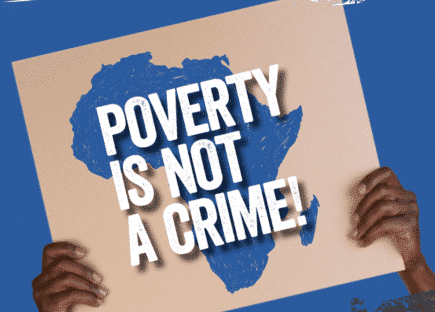 September 14, 2023
The campaign to decriminalise poverty, activism and status
The Campaign for the Decriminalisation of Poverty, Status and Activism, launched in Africa, South Asia, North America and the Caribbean, is led by a coalition of civil society organisations calling for the revision and repeal of laws that target people because of their status (social, political or economic) or their activism. In many countries, criminal procedure, penal codes and policing policies continue to reflect a colonial legacy. Offences dating from the colonial era, such as vagrancy, begging or disorderly conduct, are commonly used against people already in a vulnerable or marginalised situationt (homeless people, people with disabilities, drug users, LGBTIQ+ people, sex workers, migrants, etc.), with the sole aim of criminalising what they represent in society rather than the offences they have committed.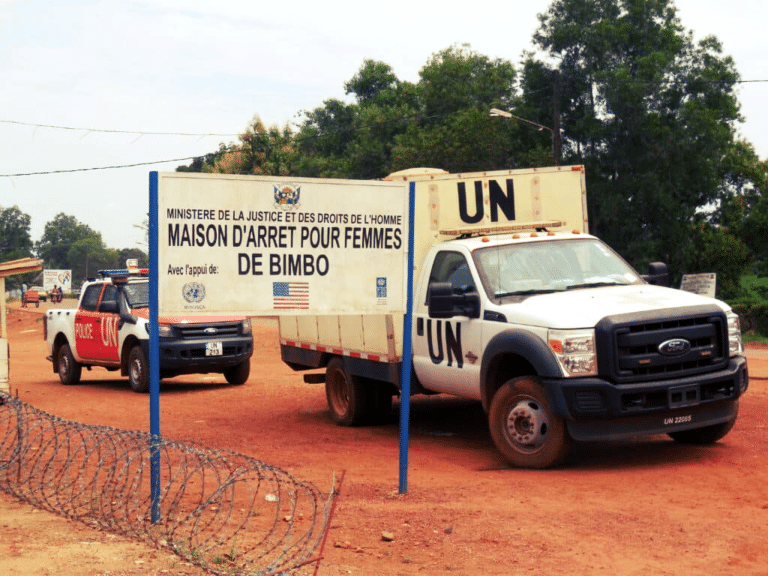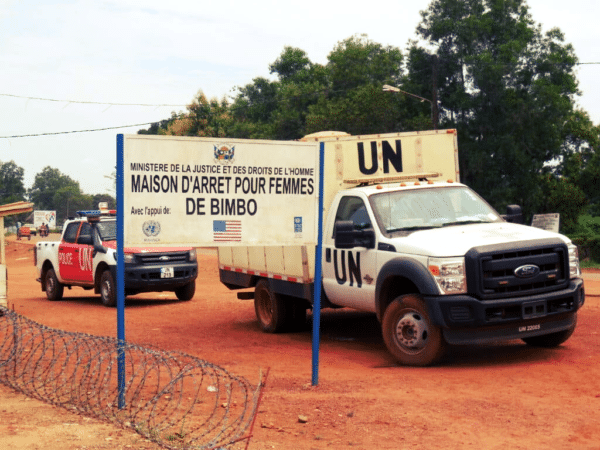 August 3, 2023
The challenges of detention in the Central African Republic
Since 2015, ASF has paid particular attention to the issue of imprisonment in the Central African Republic (CAR). In partnership with the Bar Association, lawyers and civil society, ASF is raising awareness among detainees, monitoring detention conditions, offering legal services to detainees and lobbying to ensure that the justice reform (sectoral justice policy) initiated in the country is fully implemented. ASF is in dialogue with the Ministry of Justice, the prison administration, police forces, judges and lawyers to highlight the realities on the ground regarding detention issues.