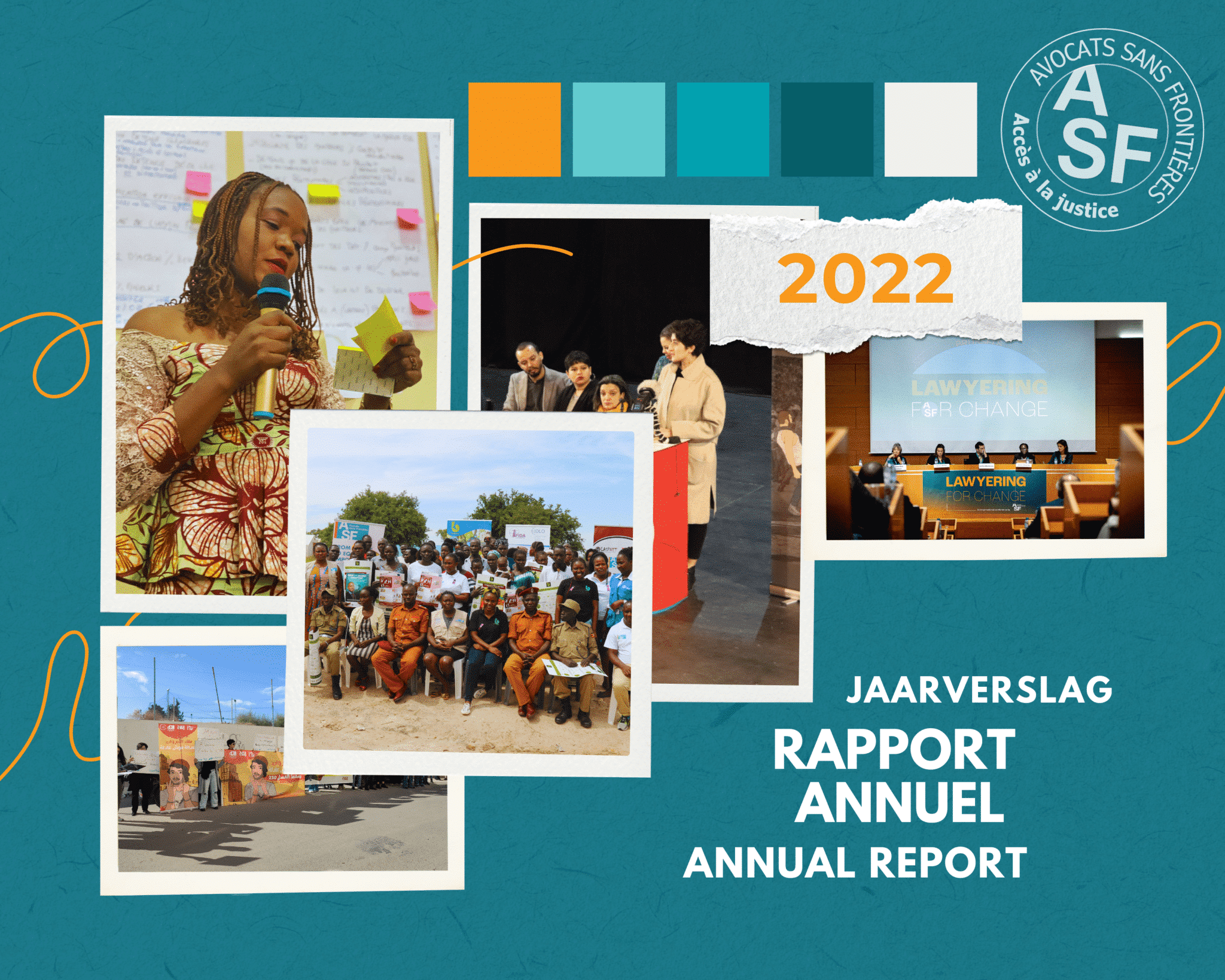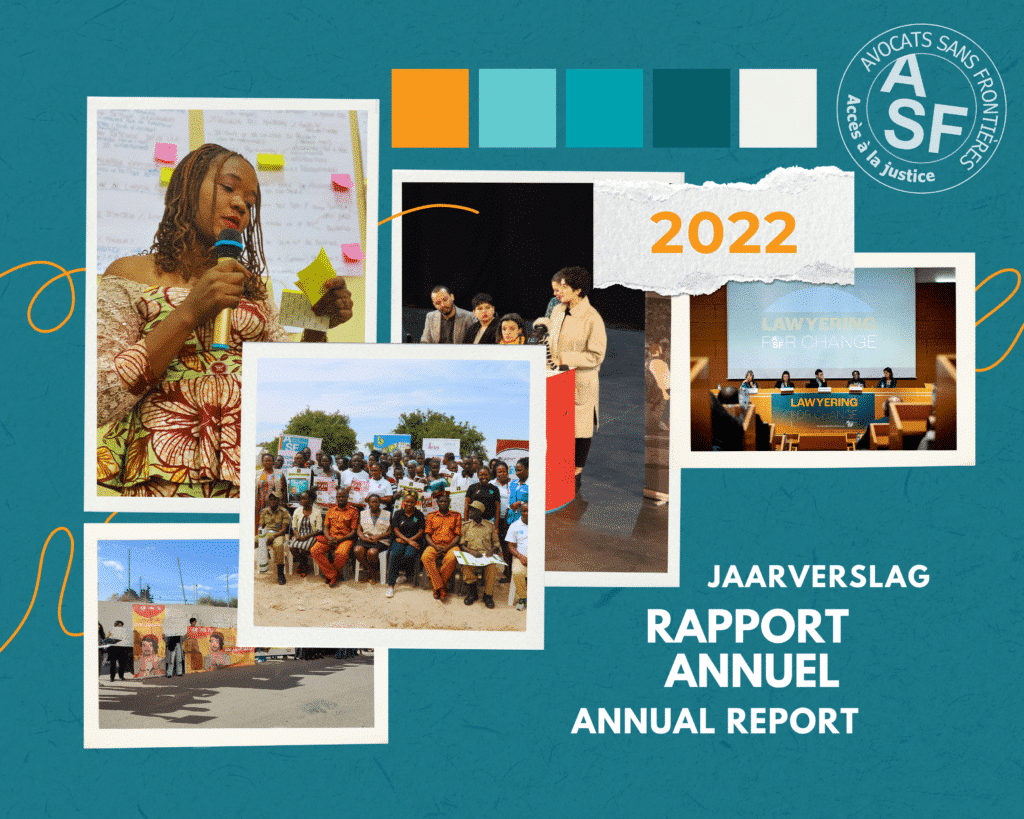 The Avocats Sans Frontières team is delighted to present its latest annual report.
We have come a long way since ASF was founded in 1992 by a group of Belgian lawyers. Over these 30 years, hundreds of people have contributed to making the organisation what it is today: a militant organisation active in a dozen countries, working to promote access to justice and the rule of law based on human rights, in close collaboration with local actors.
These thirty years of action, the local roots we have developed and the links we have forged with human rights defenders from the four corners of the world give us a great deal of strength and confidence as we look to the future and continue to deploy impactful action in the service of populations in vulnerable situations (women, children, the LGBTQI+ community, ethnic minorities, people in detention, people in migration, etc.).
But the challenges are many. All over the world, civil society organisations and human rights defenders are faced with worrying developments and trends: the rise of authoritarianism, the shrinking of civic space, growing public distrust of institutions, heightened social tensions, etc.
Defenders of human rights and access to justice have to work in contexts that are increasingly hostile to them. The very notions of human rights and the rule of law are being called into question. Activists, lawyers and journalists working to defend the fundamental rights of populations in vulnerable situations are increasingly systematically targeted by repressive policies.
Every page of this report bears witness to the vigour of the flame that drives those who are committed to upholding human rights at the very heart of our societies, at the risk and peril of their own freedom. This report is a tribute to each and every one of them.